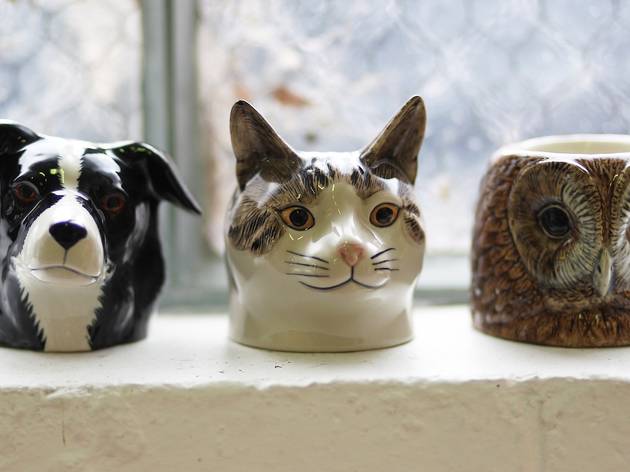 1/8
Photograph: Graham Denholm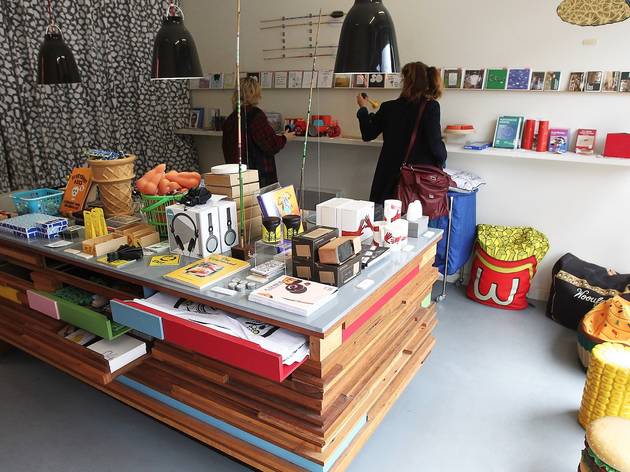 2/8
Photograph: Graham Denholm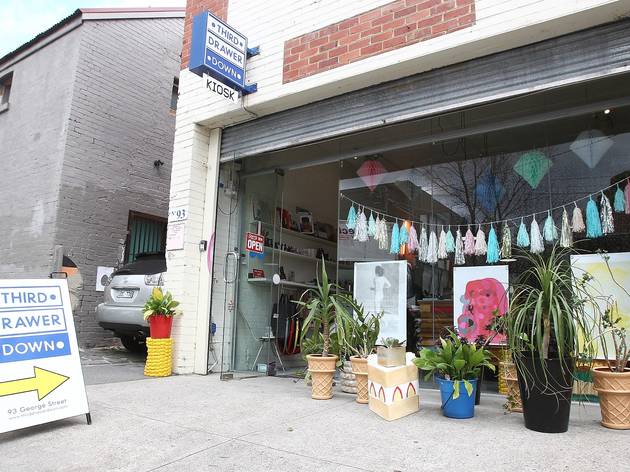 3/8
Photograph: Graham Denholm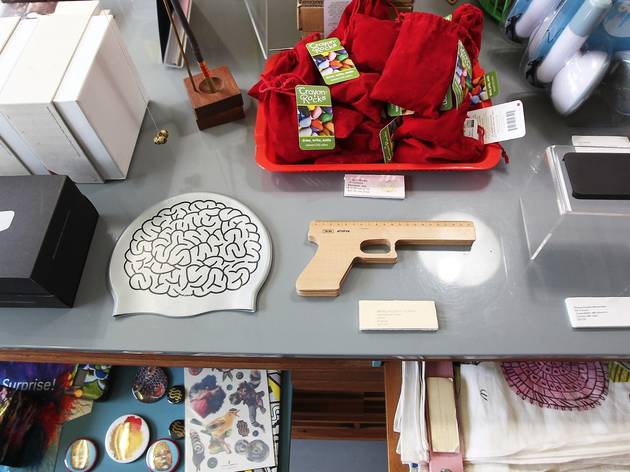 4/8
Photograph: Graham Denholm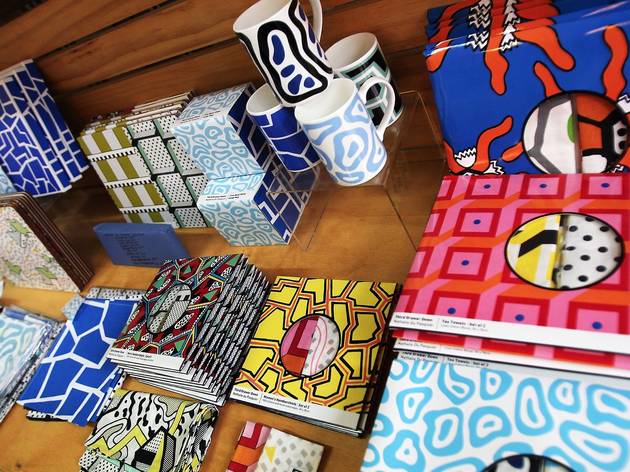 5/8
Photograph: Graham Denholm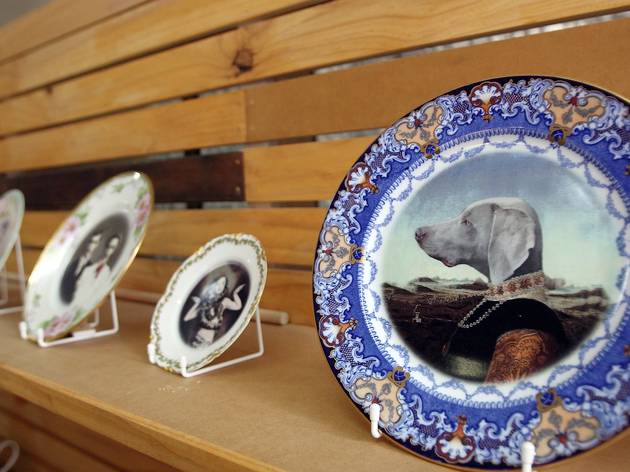 6/8
Photograph: Graham Denholm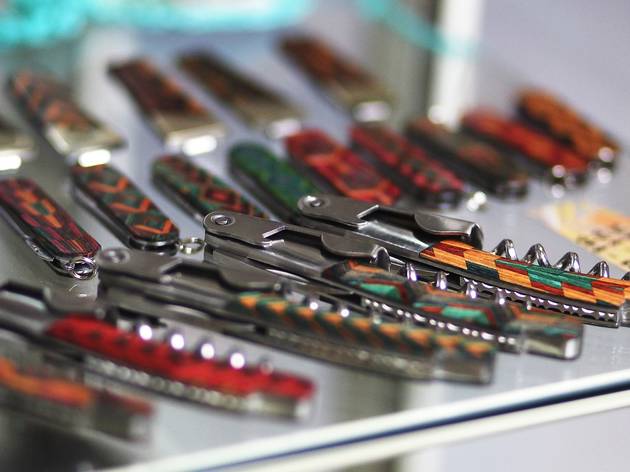 7/8
Photograph: Graham Denholm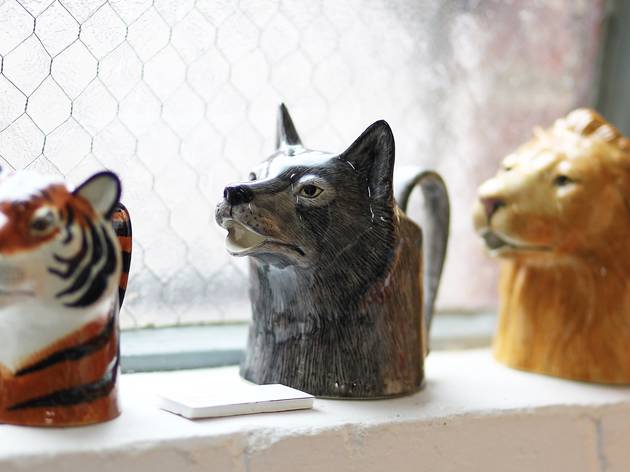 8/8
Photograph: Graham Denholm
Time Out says
This objets d'art emporium is your one-stop awesome gift shop. Director Abigail Crompton shows us the shelves
Starting out with a range of artist-commissioned tea towel designs (which you'd keep in the third drawer down, naturally), this Collingwood shop is now a curated collection of art you can actually put to practical use. It's a design studio, museum and shop all in one.
"My grandparents had a hardware store and so I almost see Third Drawer Down as a new age hardware store, where you can buy everything from your soup warmer and thermos, through to funny little gadgets and other types of things," says director Abigail Crompton, who launched the physical store along with a design agency, which makes shop products for the Tate Gallery and the Whitney Museum of American Art, amongst others.
"We sell Pendleton, which is a North American company that does all the really beautiful rugs and towels. Edward Wohl, again he's from America, and he makes all the beautiful bird's eye maple. Michelle Quan makes all the beautiful ceramics like these incredible porcelain skulls with flowers and feathers. Fredericks and Mae are a New York-based company that do all the beautiful worry beads."
There's even a shop within the shop. Kiosk is a New York design store run by Alisa Grifo and Marco ter Haar Romeny. "They travel the world finding products that are anonymous, but that have a really amazing function or history to them," says Crompton. "So anything from these trivets, which are made out of aluminium – Portugal is one of the last kind of countries where there are still a few factories that still make things in aluminium – down to carpet beaters from Helsinki."
As well as the works of art, Third Drawer Down is a great store for weird randomness – the sort of one-off finds that make great presents. There are the straight and gay confirmation couples to put atop cakes; a magazine from Berlin called Mono.Kultur that interviews one person (for instance, Tilda Swinton) per issue; solar-powered rainbow makers, a nose soap dispenser that squirts soap out of one nostril; David Shrigley's 'cocaine' and 'heroin' salt and pepper shakers; a Gummy Bear air freshener… really, there's an endless array of goodies that would mark your card as an excellent gift giver.
"My other business, Trading Museum, is a private portal for museums buyers around the world," explains Crompton, "but also people that make things for cultural markets can advertise their products on it. There are a lot of people who make great things that aren't at trade fairs and buyers don't know about."
Which means totally unique knick-knacks and homewares for you. Look for the graffiti-covered garage door and step inside...
Details
Address:
Museum of Art Souvenirs
93 George St
Fitzroy
Melbourne
3065

Contact:
Opening hours:
Mon-Sat 11am-5pm