Three gift fails that make us wish we'd known about Gifts Australia
When people say "it's the thought that counts" they're lying. Here's a way to nail your next gift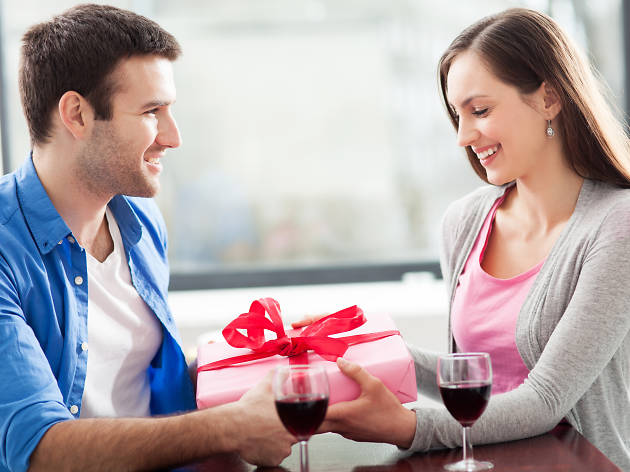 We can think of about six dozen times we wish we'd known about Gifts Australia, but we've collected our (most painful) three – read on and treat them as cautionary tales.
Gift fail number one
You forget your dad's 50th birthday party is tonight, so you race to the poorly stocked supermarket, hastily purchase random items, bundle them together and try to make it look like a fancy hamper. It fools no one.
Gift fail number two
You convince yourself that you're a good enough sewer to make your mate a piece of clothing. For some reason, you choose a crushed velvet scoop neck top. Your skills are not even close to being up to scratch – fake velvet isn't the only thing crushed.
Gift fail number three
You're too hungover to go shopping for Mother's Day, so you buy her flowers and a box of second-rate chocolates at the servo on the way there. Oh, the shame.
All of the above could have been avoided by a quick online shop ahead of time. Gifts Australia curates a collection of the perfect gifts for pretty much every occasion and every age group (seriously – everything from blow-up pink flamingos for your next luau pool party to signed copies of Stephanie Alexander's book Growing). You can find books, beauty products, flowers, stationery, tea pots, candles – pretty much all of our favourite things.
While you can browse for one gift or curate your own gift selection, if you're especially strapped for time go straight to the hamper and basket selection. Check out the Pretty in Pink Pamper Hamper ($179), which includes a bottle of Brown Brother's Rosé, Mor body butter and hand cream, macarons, chockies and delicate pastries.
All gifts can be sent Australia-wide, with free delivery for gift parcels over $99. They'll even wrap them nicely, replete with card for a minor and modest extra fee. Plus, if you sign up and join their email clan, you'll automatically get five per cent off purchases.