Wedding anniversary gifts and hampers
Stumped for just the right wedding anniversary gift? Everything But Flowers, one of Australia's largest online gift stores, has got you covered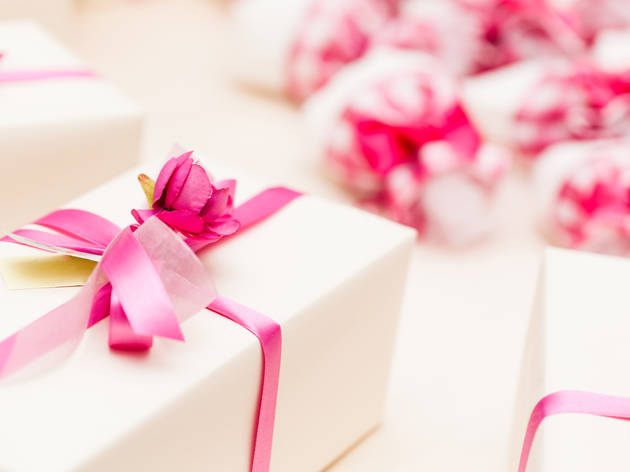 Whether you're celebrating your first anniversary, traditionally celebrated with a paper gift, or your 25th, which is meant to score you silver, Everything But Flowers can sort you out.
In fact, Everything But Flowers has pretty much all the departments and bases covered when it comes to appropriate, stylish and fun gifts for men, women and kids: they really do sell nearly everything but flowers. Where else can you go for gifts spanning a light sabre and a plastic ray gun that spurts condiments, Waterford crystal, or a stylish stainless steel kettle? And, for the more adventuresome or the person, Everything But Flowers also offers a broad selection of experiences, ranging from chocolate tours to surfing lessons and skydiving. Let's face it: an unforgettable experience to commemorate an anniversary beats the heck out of flowers.
If you're feeling pressed for time, make sure you check out the hampers. No one is going to sniff at the Pretty in Pink Pamper Hamper – an bundle including macarons, chocolates and Brown Brothers' Victorian Crouchen Riesling Rosé ($179).
All gifts are reasonably priced (from $11-$400), but there's also a cool collection of pressies going for less than a fifty if you're a bit strapped this anniversary, including a nifty cocktail shaker for Mad Men moments and flamingo picture frames. Believe us, something small showing thought is better than nothing.
Gift cards are included with each gift, but there's the option to upgrade to a full-size card and to go for deluxe wrapping (and if it's your wedding anniversary you really should). Delivery is free for gifts over $99 – next day delivery is available to Sydney and following day delivery to Melbourne, Adelaide, Brisbane or Perth. Plus, if you subscribe to Everything But Flowers's website, you'll go in the running to win back the value of your gift order in the form of a gift voucher to the equivalent value. The competition is drawn every Wednesday at 4pm.