2017 Spring Racing Carnival Sweep
Create your Spring Racing sweeps online for the chance to win $10K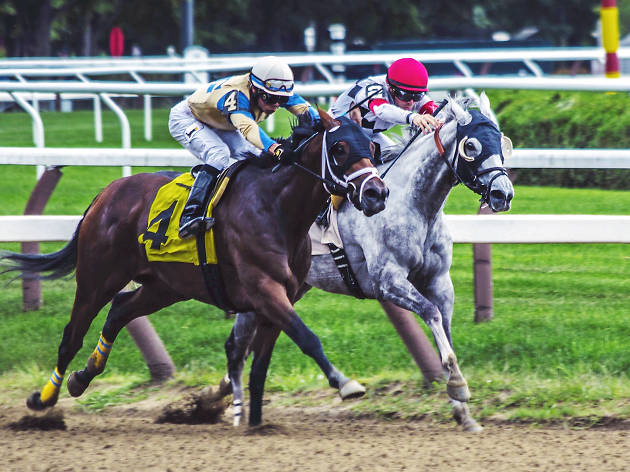 The fashions, fascinators and Champagne are only half of fun during Melbourne's Spring Racing Carnival. First and foremost are the races, and with the races comes the sweepstakes. Instead of organising your sweep the old-fashioned way this year, why not create one online?
The Spring Racing Carnival has built an online sweep this year to make the process simpler. It costs nothing to create a sweep and you'll automatically go into the draw to win $10,000. Plus you can make as many sweeps as you like: one for your family, one for your friends and maybe even one at work.
As Spring Racing fans already know, some of the biggest dates in the racing calendar are the Caulfield Cup (October 21), the Cox Plate (October 28) and of course, the Melbourne Cup (November 7). Make one sweep for each race or make several just for one race.
Then all you need to do is set your buy-in amount and wait for your family and friends to join. The online sweep tool will randomly assign horses to each participant, leaving you to get frocked up, watch the races and wait for the online sweep to calculate each person's winnings and notify them by email.
For full terms and conditions visit the Spring Racing Carnival website.