Catch all the NBA action and you could win a trip to New York City
The Sporting Globe locations all over Victoria are screening the playoffs and finals this month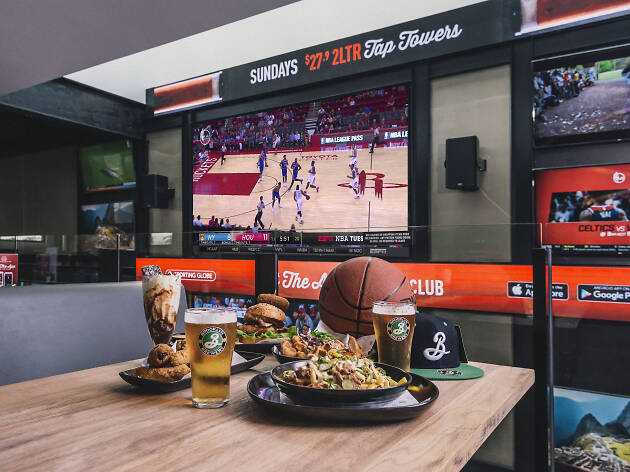 1/4
Photograph: Supplied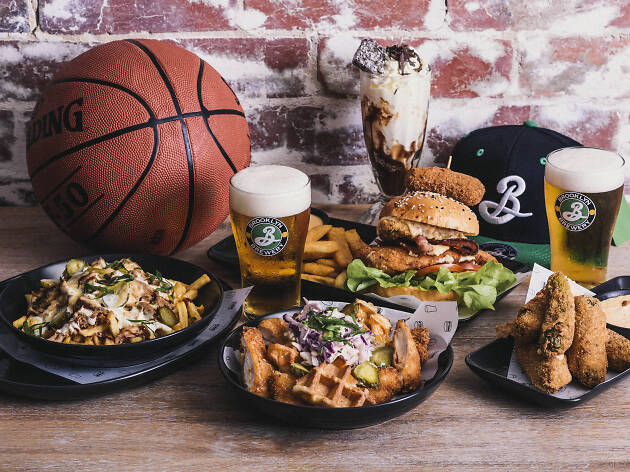 2/4
Photograph: Supplied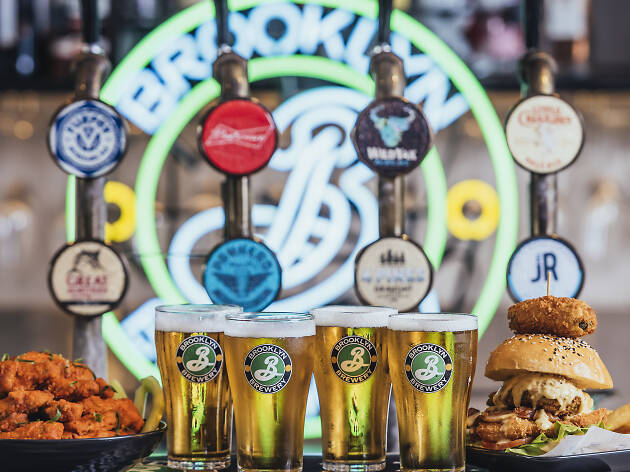 3/4
Photograph: Supplied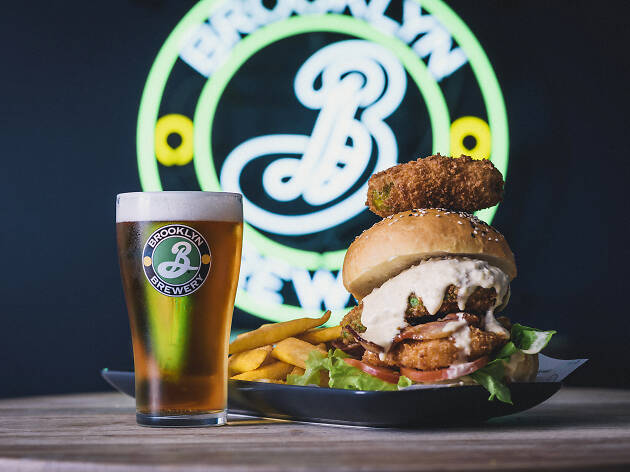 4/4
Photograph: Supplied
If you've spent years trying to sneak a lunch break game on your office computer or had to wrangle control of the household TV to experience the finals then you know how important a dedicated, uninterrupted screen is to enjoying the NBA. The Sporting Globe Bar and Grill adds an energetic bar atmosphere, excellent pub fare, and beers on tap making it an ideal choice for viewing this year's playoffs and finals.
With screens running the season's most crucial games throughout the venue, you won't miss a single dribble. The Sporting Globe are also running a special competition with Brooklyn Lager during the NBA playoffs. You can fulfil your travel hoop dreams when you purchase a Brooklyn Lager (going for a bargain $10 a pint during the series), which will put you in the running to win a trip to New York City to see the Brooklyn Nets team play. The prize includes tickets to the game, a VIP tour of Brooklyn Brewery, and return flights and accommodation for two. The Sporting Globe's massive prize (valued at $10,000) could be all yours for simply enjoying a beer and watching basketball at one of their nine locations throughout Melbourne and beyond.
The games usually screen around 11am in Australia, so you can add some televised courtside to your more-than-satisfying lunch break. There's a Brooklyn-themed menu full of Americana treats to slam dunk into your mouth including fried chicken waffles, deep-fried pickles, cheesy loaded fries, an NYC ice cream sundae, and a next-level burger inspired by the classic BLAT (that's a bacon, lettuce, avo and tomato sandwich).
The NBA playoffs are on now and finals kick off from May 31, so get down to any of the nine locations around Victoria to get involved. The Sporting Globe has branches in Geelong, Fountain Gate, Moonee Ponds, Richmond, Watergardens, Werribee, Ballarat, Plenty Valley and Mordialloc.
Find out more about the competition and NBA events at the venue's website.