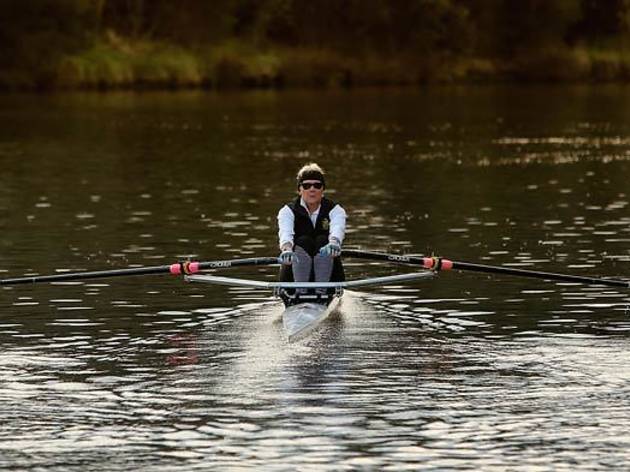 "It's not for everybody, that's for sure," says Sue Chapman Popa of the mettle needed to be a rower, even a beginner rower. "The type of people who stick at it tend to be A-type personalities – you get a lot of self-starters, people who are highly successful and know how to keep a commitment."
We can't help thinking Chapman-Popa is advising Time Out to "firm up", since we have opted to do this interview by telephone. To further bury the blade, she adds, "You don't get the sort of people who don't know how to stick at anything."
If there's one person who understands what sustained obsession is, it's Chapman-Popa. She began her career in 1978, having learned to row at Lauriston Girls' School, and won bronze in the four with coxswain for Australia at the 1984 Olympics. She's a Rowing Victoria Hall of Fame inductee, and her daughter and husband are also rowers. She founded Rowing School Victoria in 2007 and its members are out on the eight-kilometre stretch between Toorak and the city seven days a week, only admitting defeat if there's lightning or the river's flooded.
"We get a real vision of Melbourne waking up, because we're transient," Chapman-Popa says. "We pass everyone running, cycling, other people rowing, bike riders, people pushing their kids, people going to work, stuck in traffic on the freeway."
Every sport attracts people who drop out quickly, but with rowing the attrition rate is huge. "People don't realise how technical the sport is and what the commitment is," Chapman-Popa says. "You're always getting up in the dark and it's relentless. But it's a community. Some people are quite isolated and this gives them another sub-group of people they know outside of family and work."
The groups socialise afterwards, either at Canteen by pretty Como Park, or in Toorak Village. If they've wound up in the Melbourne Boathouses in Alexandra Gardens, it might be the Southgate food court. And they've earned it. As the old saying goes, "Rowers do more before 8am than most people do all day."
Venue name:
Rowing School Victoria
Contact:
Address:
164 Alexandra Ave
Toorak
3142

Do you own this business?
You may be interested in: