5 reasons to buy a season pass to Malthouse Theatre's Season 2018
Love theatre? Get the best seats, sweet savings and great extras for Malthouse Theatre's stellar 2018 season if you lock in your season pass now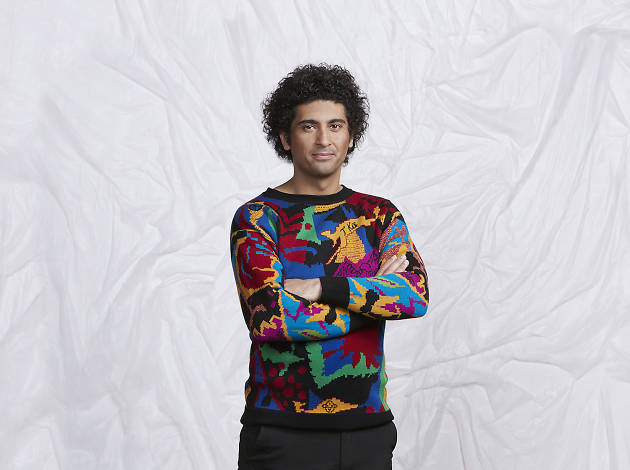 If you can't get enough of cutting-edge Melbourne theatre, then no doubt you've already heard about Malthouse Theatre's epic Season 2018. The 11 mainstage shows are filled with revolutionary ideas, boundary-breaking new works, hilarious entanglements and local and international talent on stage and off. There's the world premiere of the stage production of Lars von Trier's beautiful Melancholia, the adaptation of Osamah Sami's hit Australian film and book Good Muslim Boy, Nakkiah Lui's superhero comic book spectacle Blackie Blackie Brown, the theatrical adaptation of seminal Australian author Peter Carey's novel Bliss, the uncompromising revival of cult UK playwright Sarah Kane's Blasted, and lots more.
You can secure your place at these shows now with a season pass. The benefits of a pass are many, but here are the top five:
1. Get the best seats before they go on sale to the public
Right now until December 4, only season passes are on sale, which means that you'll have the first pick of the best seats before single tickets on go sale.
2. Save money on tickets, and be flexible with dates
Standard passes for all 11 mainstage shows are $495, which means you'll save up to 40 per cent off single ticket prices. There are also huge discounts for concessions at $390 and for students and under 30s at just $300. For the ultimate Malthouse experience, you can also buy an Opening Night VIP season pass, which gets you access to opening nights for the entire season (which include nibbles, drinks and chance to rub shoulders with the cast and creatives).
3. Build your own season pass
Instead of purchasing the full season pass, you can create your own experience by selecting five or more shows. You'll pay as little as $30 per show (students/under 30s) and will still be able to be flexible with dates and get all the same subscriber benefits.
4. Don't worry about locking in your dates
Don't want to commit to all your dates now? No worries – your season pass allows you to change the date of all your shows closer to the time, so you won't miss a thing.
5. Gain access to a heap of discounts and benefits
You're already visiting the Malthouse Theatre regularly as a season pass-holder – so why not experience the best of what the venue has to offer? With your pass, you'll get 10 per cent off at the bar, café and on select merchandise.