Ben Elton on We Will Rock You
The polymath satirist gives a spirited defence of the pleasures of pure pop ahead of the new Australian production of his juggernaut jukebox musical We Will Rock You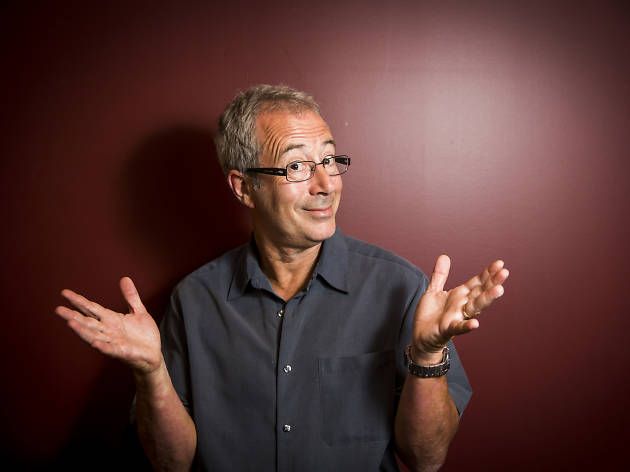 When you think of Ben Elton you probably think first of his political and social satire: for TV, Blackadder and The Young Ones; for stage, Gasping; for the page, Stark, Popcorn.
It's not a CV that necessarily prepares you for Elton's 2002 jukebox musical We Will Rock You, playing at the Regent Theatre from August 30-October 23. But as he tells it, it makes perfect sense: he's a Queen fan who fell in love with musical theatre at a young age. We Will Rock You might have been his destiny.
"Musical theatre as a genre has always fascinated me," says Elton, "and I've always found it a great pleasure." Why? "I love pop music," he says. "I never had any training in the classics but I love popular music – and musical theatre is pop music. Gilbert and Sullivan, Gershwin, Cole Porter, Noel Coward – before radio and recording, pop music was delivered via the theatre."
The first musical Elton saw on stage was Grease, in 1972 at the Dominion Theatre. "I just thought it was perfect, wonderful," he recalls.
Thirty years later, We Will Rock You premiered at the Dominion Theatre. It closed 12 years later, in May 2014 – the longest running musical to play that theatre. When it comes to Australia this month, it will also be directed by Elton.
We Will Rock You is unabashedly capital-p Pop, built for pleasure. The considerable hits of Queen are hung off a plot about a group of rebel "bohemians" living on a computerised and corporatised future iPlanet ruled by GlobalSoft Corporation. Lead by Galileo and Scaramouche, the bohos lead a revolution with free thought and rock'n'roll.
Sound a little OTT?
"Theatre is allowed to be just an emotional experience, a fun experience," says Elton. "It doesn't always have to be challenging and confrontational. If you want to go and see a Pinter at the National [Theatre of London], that's fine – but don't say that's all theatre is for. Theatre is every bit as much for seeing Grease."
Elton was originally approached by Queen to create a theatrical story for their catalogue, focusing on the life of late lead singer Freddie Mercury. But the writer wanted to do something reflecting the collective spirit of Queen – the band, but also the legion of fans they inspired, in a time before marketing was a major industry.
"So I wrote a satire about a corporate machine that is so concerned about controlling the flow of pop music that they ban live music and electric guitars," he explains. "And then I borrowed from the Arthurian legend: there's an electric guitar buried in stone, and one person will draw it out and bring live music back. It was a relevant satire then – it was written in 1999, so before American Idol and Spotify and the iPod and YouTube – and it's even more relevant now."
Relevant as it is, Elton has tweaked the show over the years, to catch up with the times. In this new Australian production, for example, all forms of IRL friendship on iPlanet are banned – so that when our heroes meet for the first time, their very act of 'live' friendship is radical. Cue 'You're My Best Friend'.
Elton swears he is not a technophobe – but neither, he says, is he a technophile like his pal Stephen Fry. The father of three says he can't begrudge his kids their smartphones, and he's stopped telling them to put them down. But he doesn't think technology has per se made life better. "I'm not a luddite, I'd just like to pick and choose my technology."
Want more theatre?
Book in for the best Melbourne shows with our guide to new and upcoming theatre in Melbourne. Our theatre critics recommend the best shows to see right now, as well as the most exciting upcoming shows in Melbourne.