Cirque Stratosphere is this summer's high-flying spectacular
Olympic acrobats will be performing gravity-defying stunts at Hamer Hall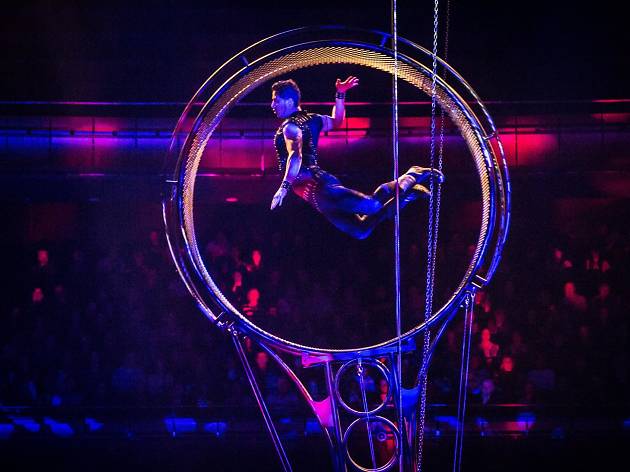 Cirque Stratosphere is the latest Vegas-style spectacular to touch down in Melbourne, in a now annual tradition from the producers of The Illusionists, Le Noir and Circus 1903.
Expect a high-energy, futuristic spin on the traditional circus extravaganza with Olympic acrobats performing gravity-defying stunts including the Russian Bar act. Witness agility and showmanship in acts such as a space-age take on the Columbian Wheel of Death, roller-skating stunts from a fantastic Roller Duo and a sky-high contortionist act performed in the Aerial Sphere.
"We are so excited to return to Melbourne this summer with a great new show that once more will provide such thrilling entertainment," says producer Tim Lawson. "The Works Entertainment is known worldwide for creating shows that appeal to all generations, and we look forward to sharing this spectacular world premiere production with Melbourne audiences."
Cirque Stratosphere rockets into Melbourne's Hamer Hall in January 3-11 following seasons at the Sydney Opera House and Canberra Theatre. Tickets are on sale now.