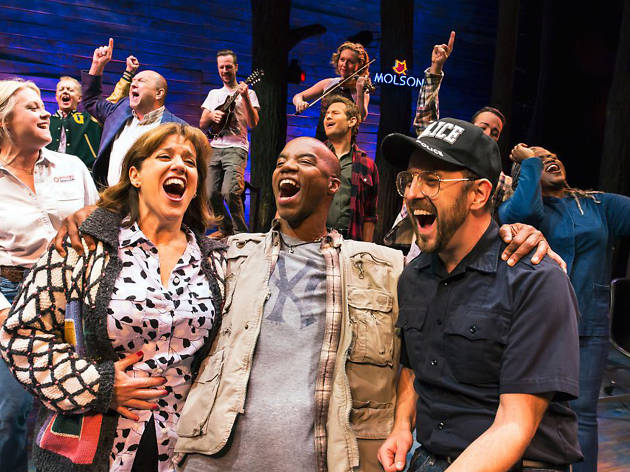 A heartwarming true story forms the backbone for this hit Broadway musical about a community coming together after 9/11
Melbourne's theatre scene might look to be totally dominated by a certain boy wizard in 2019, but there's another big show headed our way from Broadway.
Come from Away is set to open at the Comedy Theatre in July. The historic theatre will get major refurbishment and new seats (anybody's who's sat through long show at the theatre knows the seating is a necessity) in time for Come From Away's Australian opening.
The musical has been a bit of an unexpected hit in North America, set in a small Canadian town in the days following the September 11 attacks. Written by Canadians Irene Sankoff and David Hein, it tells the true story of Gander, where 38 international flights carrying 7,000 passengers were forced to land, effectively doubling the population of the town with stranded passengers for several days. The vibrant score has Celtic flavours, and the show's cast recording was nominated for a Grammy Award.
The musical started out with a 2013 Ontario production, and then went on to tour the US before landing on Broadway in early 2017. It was nominated for seven Tony Awards last year and picked up the award for Best Direction of a Musical for Broadway veteran Christopher Ashley, who'll be overseeing the local production.