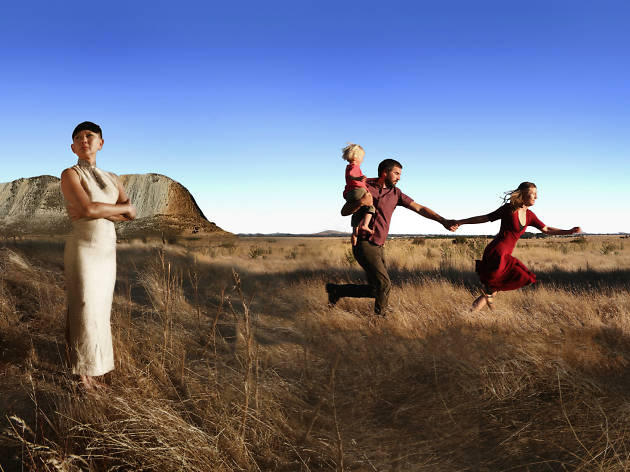 [Sponsored] See how demolition has effected the traditional lands of the Dja Dja Wurrung nation in this multidisciplinary performance
Australia's landscape has changed drastically since European colonisation and continues to change even today. A new theatrical work by Russell: Evans will look take audiences on a journey through the lands of the Dja Dja Wurrung clans, which have been forever changed by the gold rush, agriculture and the continued development of roads and buildings.
Demolish will explore the ongoing demolition of these lands through dance, physical theatre, projections, lighting and even heavy machinery. As this cycle of destruction continues, Demolish asks "what are we losing?" and "what do we gain?".
The performance has been created by goldfields artists Rebecca Russell and Ken Evans, who form the collaborative partnership Russell: Evans. Also taking part in Demolish is dance artist Janette Hoe; physical theatre artists Christy Flaws and Luke O'Connor; musicians Gillian Howell and Tony Hicks; video and projection artist Dotahn Caspi; lighting designer Philip Lethlean; sound designer Steph O'Hara; Clunes farmer Christine Rowe; and Dja Dja Wurrung elder Aunty Linda Ford.
There will be five performances of Demolish and tickets are available online.
Demolish has been commissioned by Creative Victoria for the Regional Centre for Culture and supported by the City of Greater Bendigo and La Trobe University. Demolish will be performed on the traditional lands of the Dja Dja Wurrung clans.