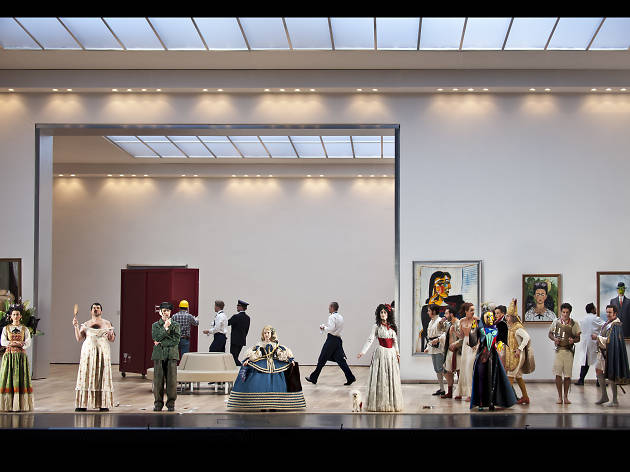 The world's most famous artworks come to life in this rarely performed Rossini opera
Have you ever wondered what would happen if Frida Kahlo and Vincent van Gogh met? You can see that scenario play out in Damiano Michieletto's production of Rossini's Il Viaggio a Reims, the centrepiece of Opera Australia's 2019 Melbourne season and the first ever production of the opera to be staged in Australia.
The opera itself has a relatively simple plot about a group of VIPs travelling to the coronation of the French King Charles X, but Michieletto's production, which is headed to the Metropolitan Opera in New York after Australia, takes place in a gallery where famous artworks burst out of their frames and interact with one another.
Daniel Smith will conduct a predominately Australian cast with singers including Lorina Gore, Julie Lea Goodwin, Warwick Fyfe, Teddy Tahu Rhodes and newcomer Shanul Sharma.
See what else is in Opera Australia's 2019 season.