John Cameron Mitchell: The Origin of Love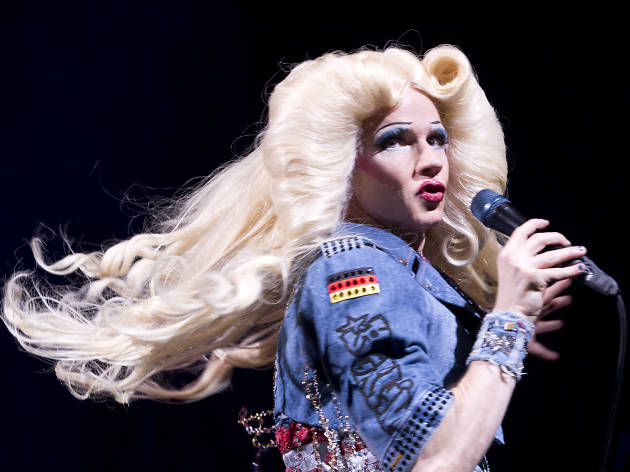 The writer, director and star of Hedwig and the Angry Inch is making his first trip to Australia
When John Cameron Mitchell and Stephen Trask wrote Hedwig and the Angry Inch in the mid-1990s, neither could have anticipated the success it would become. The musical was adapted into a film and eventually won two Tony Awards for its Broadway revival.
Now Mitchell is travelling to Australia for the first time ever to perform songs from the show. He won't play Hedwig but will channel some of her unstoppable energy as he opens up about his life at the time of writing – including his relationship with the late Jack Steeb, who was the bass player in Trask's band.
Of course, there'll be drag: a wig designed by Mike Potter, the man behind Hedwig's trademark look, and a costume that will evolve over the course of the performance, by artist Erik Bergrin.
"It's going to be a free-form party centring on the making of Hedwig, but loose enough that anything can happen," Mitchell told Time Out. "If the play was in the form of a rock show, this will actually be a rock show."