"At our beach, at our magic beach…" As far as children's books go, it's a pretty memorable opening line. Alison Lester's classic Australian story, Magic Beach, has been the centrepiece of many a school bookshelf since it was first published in 1990 – and now it is coming to the stage.
From May 19, Arts Centre Melbourne will play host to this whimsical tale – a celebration of the power of imagination and the differences that make every child special – for an exclusive eight-show run.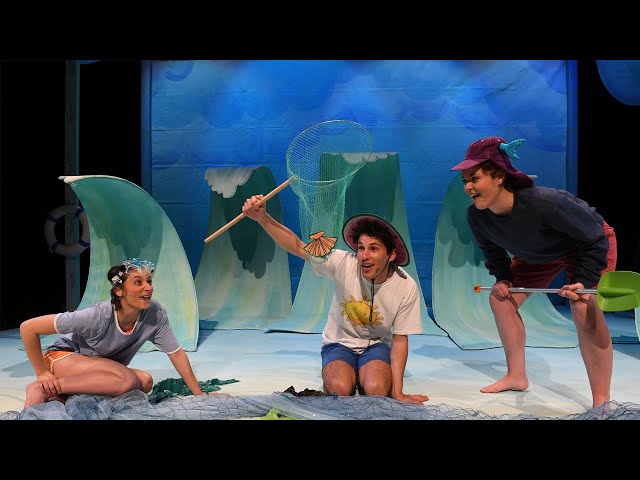 Multi award-winning playwright Finegan Kruckemeyer has adapted the book for the stage, and Leisel Badorrek is directing. The pair lead a talented team of creatives who have also worked on The Gruffalo and The 13-, 26-, 52-, 78- and 91-Storey Treehouses.
In case you needed a refresher, Magic Beach (which is inspired by a real-life beach in Walkerville, Gippsland) tells the story of a family who go on a yearly beach holiday. This isn't just any old beach though, it's a magic beach, where everything you imagine becomes real. But one year things are different – and as the oldest child begins to grow up, she questions whether she has to leave the magic of the beach behind.
Magic Beach will transport audiences to a wonderful world of text, song, light, shadow and movement, and is suitable for children aged three to eight. For more information and to book your tickets, head to the website.