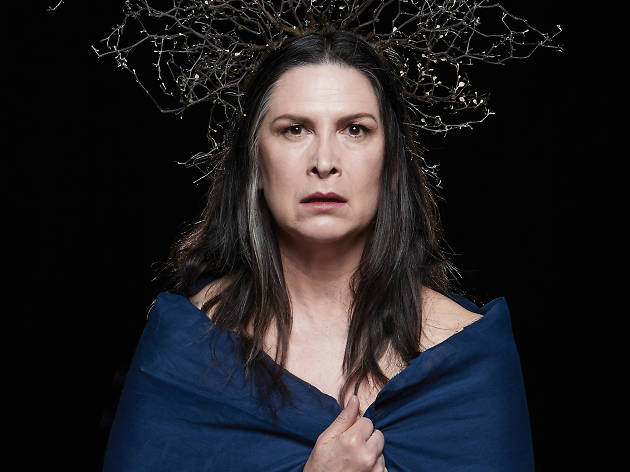 Malthouse Theatre's 2017 season
Five new Australian plays. Eight world premieres. Buckets of anarchy and empathy. There are plenty of reasons to be excited about Malthouse Theatre's 2017 season
Season passes are on sale now, which you can purchase without locking in dates. Visit malthousetheatre.com.au for further details.
"Malthouse Theatre aims to spark debate and interrogation with the theatre we create and 2017 will be no different. The 2017 season presents new productions that revolt against the status quo, invite us to seek out empathy in unexpected places, and celebrate the matriarchy."
This is Matthew Lutton, artistic director of Malthouse Theatre. In his second season for Malthouse, Lutton brings voices to the fore that are often marginalised; female voices, Indigenous voices, queer voices, and voices who challenge the establishment.
One of the most impactful plays of 2016 was Malthouse's Picnic at Hanging Rock – an adaptation of Joan Lindsay's novel written by Tom Wright and directed by Matthew Lutton. This year, Wright and Lutton are collaborating again on the premiere of The Real and Imagined History of the Elephant Man – a story of the life of the outcast Joseph Merrick and the power of compassion, starring Helpmann Award-winning actor Mark Leonard Winter. In May next year, Matthew Lutton will also take on another seminal story – this time that of Australian playwright Michael Gow's 1986 play, Away.
Another promising collaboration will be The Black Rider: The Casting of the Magic Bullets, which will see Malthouse team up with Victorian Opera in a re-imagining of Tom Waits' and William S. Burroughs' macabre musical. Given that cabaret tour de force Meow Meow and the inimitable Paul Capsis are starring, this is definitely one to watch.
Where on-stage talent is concerned, Malthouse has attracted big names from across the country and beyond. Pamela Rabe will star in The Testament of Mary as an angry, dangerous counter to history's most beloved – and most silenced – mother. Barry Award-winning comedian Zoe Coombs Marr, along with writing and performing powerhouses Adrienne Truscott and Ursula Martinez will unleash hell on theatre critics with Wild Bore. Writer and performer Kim Noble (Noble and Silver, The Mighty Boosh, Garth Marenghi's Darkplace) will present his darker-than-dark comedy You're Not Alone.
Among the new Australian plays is The Homosexuals, or Faggots by writer and one half of queer theatre duo Sisters Grimm Declan Greene (I Am a Miracle, Calpurnia Descending) and directed by Griffin Theatre's Lee Lewis. In this queer farce, a rich, white, gay couple are deeply offended when presented by a special on a menu – "faggots with mashed potato and gravy". Also in the comedy corner is Nicola Gunn's Piece For Person and Ghetto Blaster. Another world premiere of an Australian work will be the intimate and very musical Heart is a Wasteland by Indigenous storytellers John and Margaret Harvey, starring Ursula Yovich (The Sapphires stage production) and Aaron Pedersen (Water Rats, Mystery Road).
There are some boundary-pushing international works, too. Sure to be one of this year's most inventive works is The Encounter by UK theatre company Complicite, in which audience members will don a headset and enter the jungles of Brazil, brought to life through a 3D soundscape. Beijing director Wang Chong will work with Australian writer Lachlan Philpott for Little Emperors, exploring the impact of China's One Child Policy. British playwright Alice Birch's Revolt. She Said. Revolt Again. will rile against the way that language is used to subjugate women.
The Encounter
Inspired by the book Amazon Beaming by Petru Popescu
Dir Simon McBurney
Feb 2-10
Little Emperors
Wir Lachlan Philpott
Dir Wang Chong
Feb 9-26
The Homosexuals, or Faggots
Wr Declan Greene
Dir Lee Lewis
Feb 17-Mar 12
Piece for Person and Ghetto Blaster
Wr/Dr Nicola Gunn
Mar 15-26
Away
Wr Michael Gow
Dr Matthew Lutton
May 3-28
Wild Bore
Wr/Dir Zoe Coombs Marr, Ursula Martinez, Adrienne Truscott
May 17-Jun 4
Revolt. She Said. Revolt Again.
Wr Alice Birch
Dir Janice Muller
Jun 16-Jul 9
Heart is a Wasteland
Wr John Harvey
Dir Margaret Harvey
Jun 29-Jul 16
You're Not Alone
Wir/Dir Kim Noble
Aug 1-13
The Real and Imagined History of the Elephant Man
Wr Tom Wright
Dir Matthew Lutton
Aug 4-27
The Black Ride: The Casting of the Magic Bullets
Wr William S. Burroughs, original music and lyrics Tom Waits
Dir Matthew Lutton
Sep 15-Oct 8
The Testament of Mary
Wr Colm Tóibín
Dir Anne-Louise Sarks
Nov 3-26
Best selling Time Out Offers