Revolt. She Said. Revolt Again. is on now at Malthouse Theatre
This contemporary feminist play about the politics and power of language marches into the Malthouse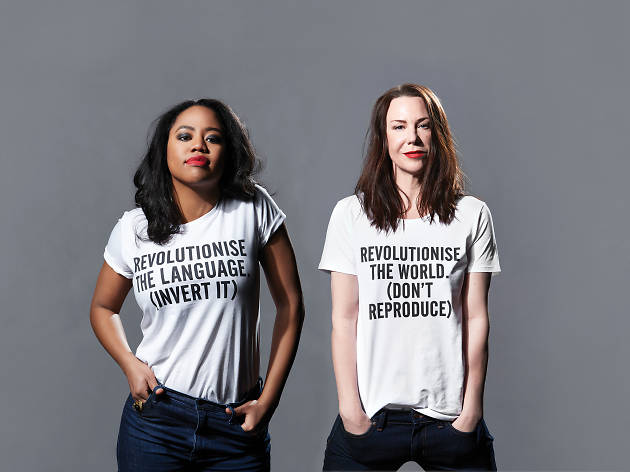 Have you ever stopped and thought about the way that language reinforces gender binaries? How the way we talk about men and women might encourage us to behave in certain ways? In 2014, British playwright Alice Birch wrote Revolt. She Said. Revolt Again. in response to a quote from historian Laurel Thatcher Ulrich that "well behaved women seldom make history".
The result is powerfully feminist play that, through a series of darkly funny vignettes, takes apart and inverts daily life to reveal how language has shaped ideas around gender. Expect anarchic, hilarious scenes taking on everyday occurrences – which rally against the conventions of gender, motherhood, work, sex, love and ageing. Birch herself described her play as "a series of attempts at revolution, and a series of provocations". Embrace the revolution and prepare for Revolt. She Said. Revolt Again. to expand your mind and change the way you think about language and feminism.
This production is directed by Malthouse Theatre's 2016 Director in Residence Janice Muller, and stars Elizabeth Esguerra, Ming-Zhu Hii, Belinda McClory, Gareth Reeves and Sophie Ross.