See Cloudstreet come to life in this epic stage production
Tim Winton's beloved novel comes to the Malthouse stage with a starry cast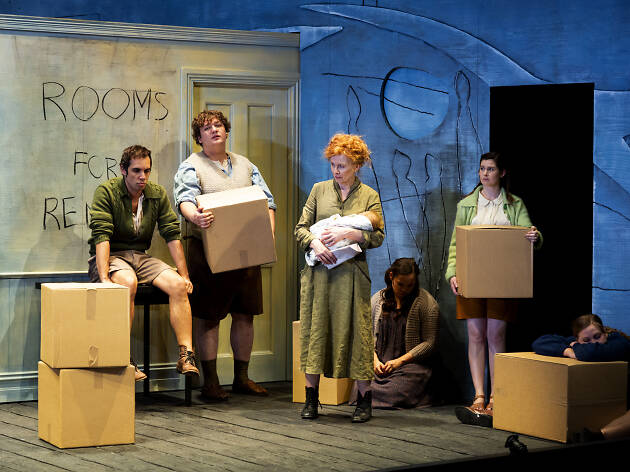 Tim Winton's Cloudstreet has come out on top in just about every poll of Australia's favourite books since its release. Some of us probably even love the Pickles and the Lambs – the two families at the centre of this saga, sharing a ramshackle house in Perth for 20 years – more than we love our own families.
The book has been turned into a TV series, an opera and even a radio play. But it's been almost two decades since Nick Enright and Justin Monjo's acclaimed stage version of the novel has been seen in Melbourne.
And there's one clear reason why – it's a huge undertaking for any theatre company and runs to about five hours.
But Malthouse Theatre's artistic director Matthew Lutton has been on a crusade in the last few years of bringing Australia's classic stories to the stage with fresh eyes. And you can't do that without bringing Cloudstreet back to life.
"If we take our own culture seriously then we should take our stories seriously," Lutton says. "I think that's what informs us in thinking about Cloudstreet rather than doing a massive cycle of the Greeks or Shakespeare."
We know what you're thinking: five hours of theatre sounds like a tough slog. But if you can do five hours of Harry Potter and the Cursed Child, you can do five hours at Malthouse.
On certain nights, the company will be performing the whole thing back-to-back, with a dinner break in the middle. But if you're going to be a wuss and skip the marathon, you can see the two separate parts on different nights.
The production is being co-produced with Perth's Black Swan State Theatre Company and will feature a cast of 12 from both states. Lutton, a Perth boy originally, has a strong personal affinity with Winton's story.
"I'm really interested in telling the story as a haunted house narrative and a piece about where you set up borders inside your own community and then spend 20 years tearing them down," he says.
Lutton's production stars Natasha Herbert, Bert LaBonté, Guy Simon, Greg Stone and Alison Whyte.
Visit the Lambs and the Pickles at Malthouse Theatre before the show closes on June 16.