See Heart is a Wasteland at Malthouse Theatre
This new Australian work blends theatre, film and live music to tell an intimate tale of two travellers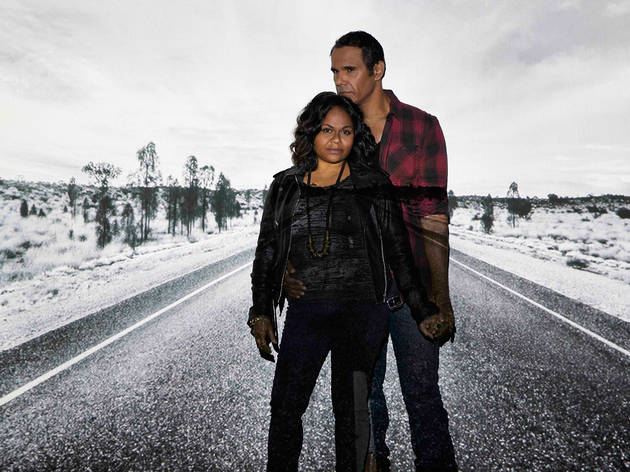 A formidable artistic team – brother-sister duo John and Margaret Harvey of Brown Cab Productions – are back with a new show at Malthouse Theatre. Heart is a Wasteland (Jun 29-Jul 16) tells the story of two travellers whose lives become entwined on a four-day drive through the heart of Australia, towards Alice Springs.
Raye (Ursula Yovich) is a country singer, playing in pubs across desert highways on her way back to Alice Springs, and her son. When she meets Dan, a wanderer (Aaron Pedersen), the pair embark on a journey that will see hidden scars surface and a powerful bond form.
This achingly beautiful co-production with Brown Cab Productions has an Indigenous cast and creative team, and is supported by the Footscray Community Arts Centre and the Malcolm Robertson Foundation. Tickets start from $35 for under 30s and students.
Book tickets now for Heart is a Wasteland at Malthouse Theatre.