See Noises Off at Melbourne Theatre Company
Laugh until everything hurts at one of the best-loved comedies of all time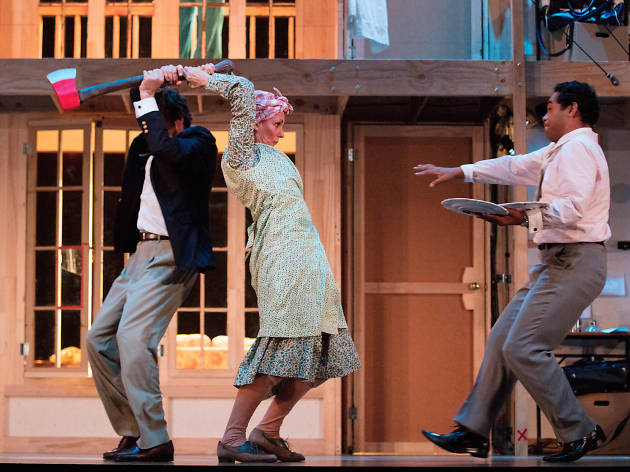 Noises Off – a 1982 farce by Michael Frayn – is often regarded as one of the funniest plays ever written. It's a masterpiece of comic timing, physical comedy and devious plot twists, and finally, it's coming to Melbourne after a stellar season in Brisbane.
This rollicking play-within-a-play follows the behind-the-scenes antics of a production called Nothing On, where love triangles, secret vendettas and missed cues reign supreme. Expect plenty of laugh-of-loud slapstick moments, clever wordplay and strong performances by a talented cast which includes Simon Burke, Ray Chong Nee, Libby Munro, Nicki Wendt and Louise Siversen.
Noises Off is a co-production between Queensland Theatre and the MTC and is directed by former MTC associate director (and currently Queensland Theatre artistic director) Sam Strong.
Noises Off runs from Jul 8-Aug 12. Tickets range from $39-$155 – book via the MTC website now.