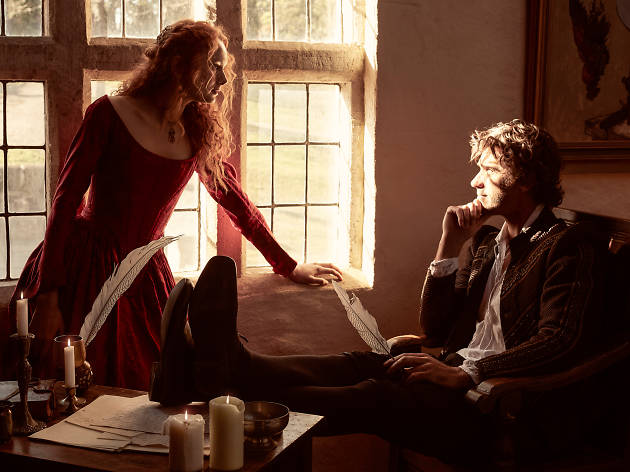 Gwyneth is nowhere to be seen in this glitzy stage adaptation of the Oscar-winning film
There's no individual who has had a bigger influence on modern theatre than ye olde William Shakespeare. So it makes sense that he's a central character in Melbourne Theatre Company's biggest show for 2019. They're pulling out the big guns for the show, with director Simon Phillips (Muriel's Wedding the Musical, Priscilla, Queen of the Desert the Musical, Love Never Dies).
It's based on the 1998 Academy Award-winning Gwyneth Paltrow and Joseph Fiennes film, which imagines an affair between Shakespeare and Viola de Lesseps, a woman who disguises herself as a man to audition for Shakespeare's theatre. The film was previously adapted for the stage in 2014, when it premiered in a lavish production on London's West End.
The MTC production will use the same music and script, adapted from Tom Stoppard and Marc Norman's screenplay, but will be otherwise entirely made by a local creative team. You can expect it to look a million bucks, with costumes and sets designed by the great Gabriela Tylesova.
"It will be a brand-new vision for the work, and I'm very excited about where Simon may be taking that," says MTC artistic director Brett Sheehy.
According to Sheehy, the production came to MTC through Phillips, who was approached by its original producers, Disney Theatrical, to create a new version of the show. It's intended that the MTC version will be able to tour around the world.