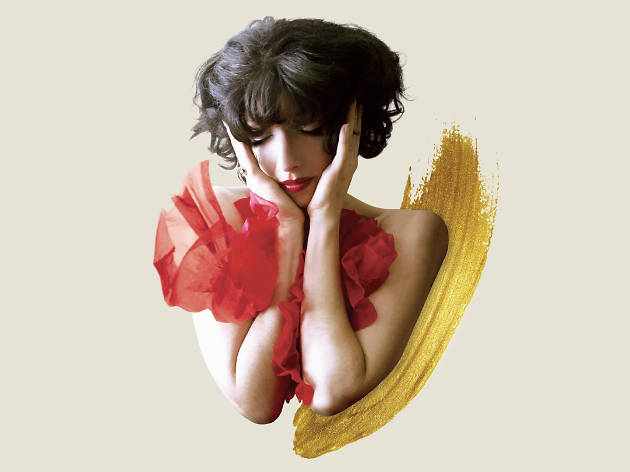 Victorian Opera's 2017 season
Fairy tales, fables and big names fill Victorian Opera's 2017 talent-packed season
Think opera is just about well-worn classics performed over and over? You haven't met Victorian Opera. Over the last few years, artistic director Richard Mills has astounded opera fans and won over Victorians by programming daring, highly inventive works, from brand new musicals and forgotten operatic gems to 3D visual wizardry and a collaboration with Circus Oz.
2017 will be no different. Kicking off the season is 'Tis Pity: An Operatic Fantasia on Selling the Skin and the Teeth, a new work starring the inimitable cabaret star Meow Meow. A song cycle on the complexities of sex, pleasure, survival and salvation, Meow Meow draws you into a fantastical history of the courtesan and concubine.
Later in the year, Meow Meow will return to join Paul Capsis and Kanen Breen in cult classic The Black Rider: The Casting of the Magic Bullets. A co-production between Victorian Opera and Malthouse Theatre, this macabre musical by Tom Waits and William S. Burroughs tells the tales of a deal with the devil, directed by Malthouse's Artistic Director Matthew Lutton.
As far as opera talent goes, it doesn't get much bigger or better than the internationally acclaimed soprano Jessica Pratt. She follows her show-stopping performance in Donizetti's Lucia di Lammermoor earlier this year with the leading role in a concert of Bellini's masterpiece, La Sonnambula, for one night only.
Moving into the 20th century, Victorian Opera reawakens a version of The Sleeping Beauty specifically designed for a cast of puppets. Joe Blanck (Walking with Dinosaurs, King Kong) creates stunningly-crafted puppets for the production. Leoš Janáček's rarely performed Cunning Little Vixen also heads to the stage; the beautifully moving opera is a reflection on the cycle of life set in the forest. This production will be directed by Stuart Maunder with costumes by Tony Award-winner Roger Kirk, following their collaboration on VO's 2015 hit, Sweeney Todd: The Demon Barber of Fleet Street.
As always, Victorian Opera will create special productions for families. This year, audiences can expect to be enchanted by the Australian premiere of Ernst Toch's 1927 adaptation of The Princess and the Pea. VO's Youth Opera for 2017 will be Aaron Copland's The Second Hurricane, performed by singers aged 15-25 with students from VO's Youth Chorus Ensemble (VOYCE).
Last, but certainly not least, is a unique live-streamed event: Three Tales. This is your chance to see how new operas are created, as leading Australian composers, including Katie Noonan, Zac Hurren and Stefan Cassomenos will interpret a story to create a new piece. The process will be live-streamed on October 27.
Victorian Opera Memberships are currently available online. If you're aged 30 and under, you can become a VOyage Member and access A, B and C-Reserve tickets for $30. Visit victorianopera.com.au for more details.
'Tis Pity
Feb 4-8
Melbourne Recital Centre
The Sleeping Beauty
Mar 11-18
Playhouse, Arts Centre Melbourne
The Princess and the Pea
Mar 25
Playhouse, Arts Centre Melbourne
La Sonnambula
May 5
Hamer Hall, Arts Centre Melbourne
Cunning Little Vixen
Jun 22-Jul 1
Playhouse, Arts Centre Melbourne
The Black Rider
Sep 15-Oct 8
Malthouse Theatre
The Second Hurricane
Oct 6-15
Horti Hall
Three Tales: A Live-Streamed Event
Oct 27
Best selling Time Out Offers