5 Melbourne adventures you didn't know you could do car-free
Ditch your keys for your myki: we're going on a car-free adventure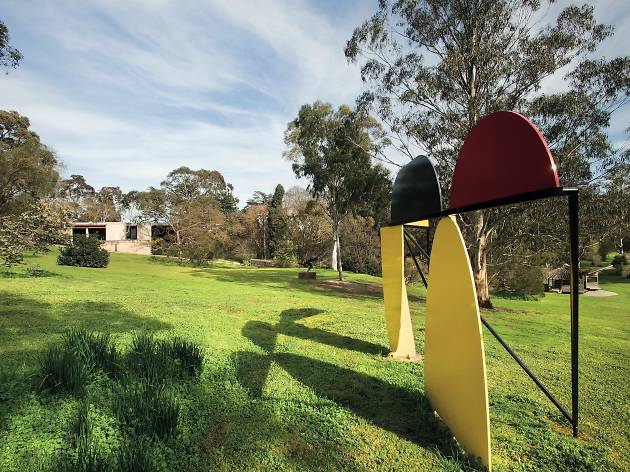 Let's be honest, having a car in the city can sometimes be more hassle than it's worth. The lack of parking and the traffic is frustrating – so why not opt for fast and easy public transport instead? But ditching your wheels doesn't mean you're indentured to a life on the rails. Distracted by the tram – the flashy showboater of the city's transport network – maybe you've forgotten that Melbourne has an extensive bus network? For where trains and tram fear to tread Melbourne's buses are here to get you there safely. Next time you're heading out leave the car keys at home and hop on a bus. To plan your public transport journey, find your best route here.
1
Photograph: Jeremy Weihrauch
Home to Heide Museum of Modern Art, Westerfolds Park and Doncaster Shopping Centre Manningham has a lot more to offer than you might think. Catch the 903 and walk up through the museum's gardens – on the weekend buses come every 30 minutes. For less art, more park catch a bus right to Westerfolds Park. Pack a picnic to enjoy by the river or stop by Doncaster Shopping Centre first to grab some snacks.
For Heide Museum of Modern Art catch the route 903 bus.
For Westerfolds Park catch the route 901 or 902 bus.
For Doncaster Shopping Centre catch the route 907 bus.
2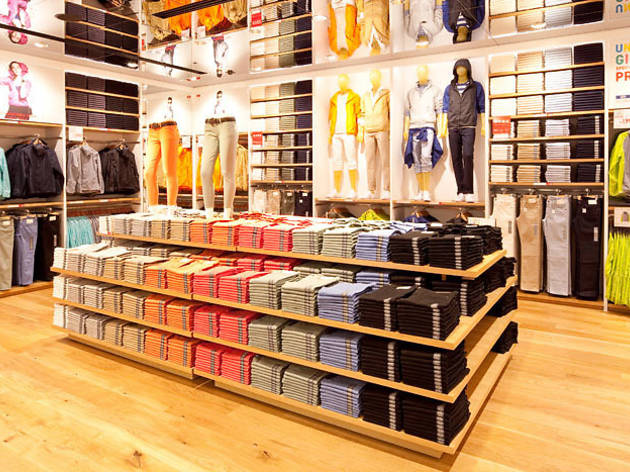 Chadstone Shopping Centre: a mall so famous with the fashion savvy that adding 'shopping centre' to the name seems superfluous. There are buses every 15 minutes to Chadstone making it easier than ever to indulge in your passion for fashion without having to fork out for parking. Meanwhile on the other side of Monash you can sample all things Hellenic at Eaton Mall. The sunny outdoor strip is known for its Greek eats so fill up on souvlaki, baklava and moussaka.
For Chadstone Shopping Centre catch the route 903 bus.
For Eaton Mall catch the route 862 bus.
3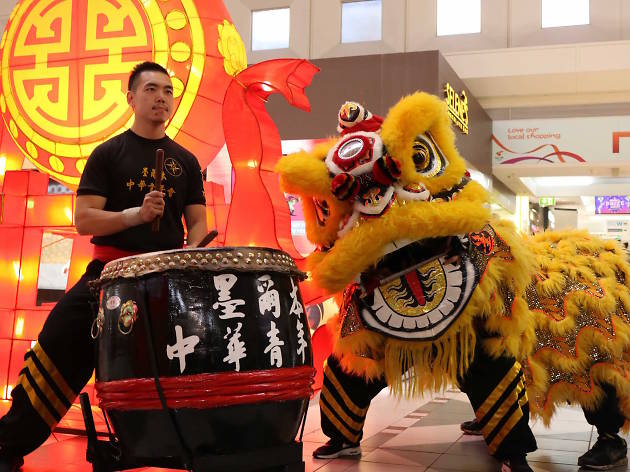 Little Bourke Street might have the original Chinatown, but Box Hill sure didn't get that memo. The area is a major interchange for buses and has a thriving Chinese community – meaning there is a great selection of Asian restaurants and grocers. If you're looking for that hard-to-find ingredient you'll probably find it somewhere in Box Hill. Just down the road you'll find the Box Hill Skate Park for those who are kickflip inclined. With plenty of bowls, rails and banks the park has something for all skill levels.
For Box Hill Central catch the route 732 bus.
For Box Hill Skate Park catch the route 733 bus.
4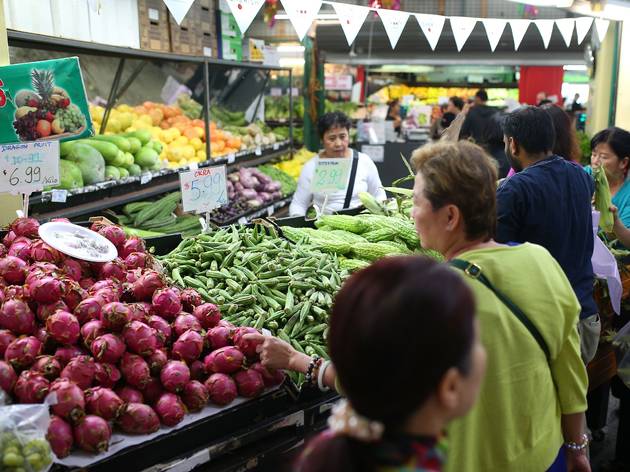 Photograph: Graham Denholm
The west is best, but best of all it is accessible by bus. Especially if you love food. Footscray is home to a growing number of restaurants making it a must for Melbourne foodies. It's long been the stomping ground for authentic Vietnamese in Melbourne, with top notch phở, bánh mì and rice paper rolls readily available. For the DIY foodie a bus ride to Footscray isn't complete without grabbing a bargain from one of the 80 stalls at Footscray market, or catch a bus straight to Highpoint Shopping Centre to see the latest film or fashion trends.
For Footscray restaurants catch the route 216, 219, 220, 223, 402, 404, 406, 409, 410, 411, 412, 414 or 472 bus.
For Footscray market catch the route 216, 219, 220, 223, 402, 404, 406, 409, 410, 411, 412, 414 or 472 bus.
5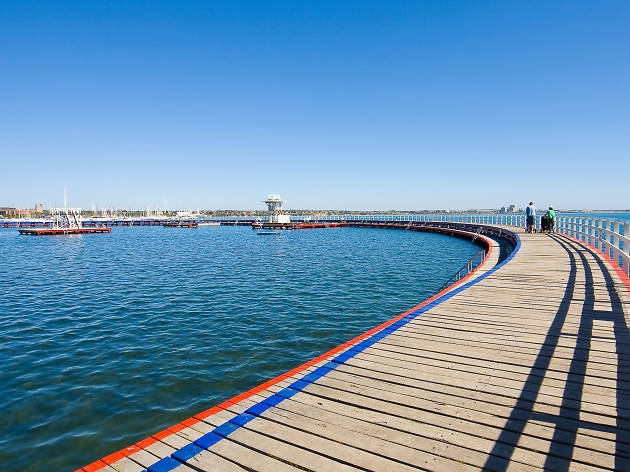 It's a myth that you need a car to get around regional towns. Next time you're taking a break in sunny bayside Geelong ditch the car in favour of a local bus. For a dash of culture head over to the Geelong library, and make sure you check out the new Alice in Wonderland mural on level one. It's also an easy bus ride to the Geelong foreshore, or for those looking to visit the proper seaside buses depart for Barwon Heads and Ocean Grove every two hours from Geelong Station
For Geelong Library catch the route 25.
For Geelong foreshore catch the route 1.
For Barwon Heads or Ocean Grove catch the route 55 bus.