A League of One's Own: The AFL and Women's Sport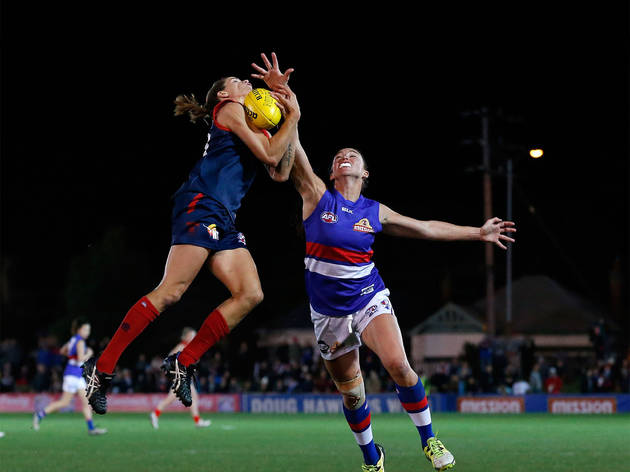 Join in a conversation about the AFL Women's League with players and supporters of its inaugural season
The launch of this year's AFL National Women's League marked a major milestone for women's sporting history. But with the success of the inaugural 2017 season, other questions loom: how can we ensure the success of the women's league in the future? Can the league prove its appeal with sponsors and advertising, and what can other sports learn from the AFL?
Hosted by sports reporter Karen Lyon, this talk will feature journalist and author Angela Pippos, former Western Bulldogs VP Susan Alberti and former AFL commissioner Sam Mostyn in conversation about the ups and downs of the league, and how the media plays a crucial part in the way women's sport is seen, played and funded.
Carlton co-vice captain Bri Davey and marquee player Darcy Vescio will also share their insights on the transformations taking place in Australian sport and how they've managed to break through the so-called 'grass ceiling'.