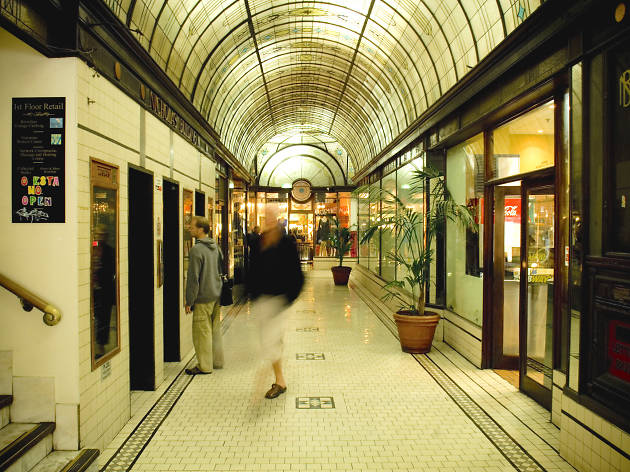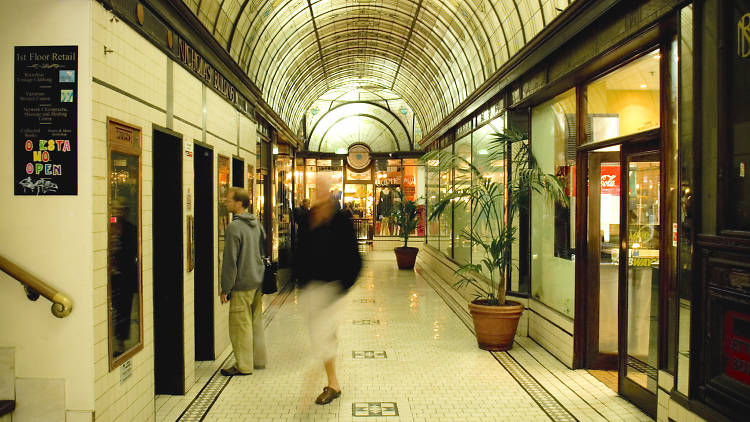 Kick off your summer exploring the hidden corners of Melbourne's famous Nicholas Building
Designed by architect Harry Norris and built in 1929, the Nicholas Building is a historic landmark of Melbourne. The building has a long history of being associated with the arts, fashion and design – it even got top billing in a Courtney Barnett music video recently.
To celebrate the start of summer on Thursday December 7, the Nicholas Building Association will be extending a warm welcome to Melburnians to come inside and have a drink, enjoy the views, explore the corridors and discover hidden corners not normally open to the public.
Take a peek inside the elusive ninth floor and stare in wonder at the building's beautifully preserved Art Deco street arcade. You'll be able to see work from some of Melbourne's best fashion designers, architects, graphic designers, jewellers, galleries and boutiques that take up residence in this creative building.
Dozens of studios will be opening their doors, offering art exhibitions, performance installations, book launches and more. Probably the most well-known shop in the Nicholas Building, Retrostar, will be celebrating the night with a store-wide sale and gift bags for those donating to the Nicholas Building Association. There will also be live music playing and tarot card and palm readings available from Muses of Mystery.
The winter Night at the Nicholas this year had Melburnians turning up in their hundreds depsite the chilly weather. With more than 2,000 guests visiting last time, no doubt the summer Night at the Nicholas will go off with a bang.
Catch a lift to the top, and make your way downstairs as the night winds down.
Average User Rating
3.7 / 5
Rating Breakdown
5 star:

1

4 star:

0

3 star:

2

2 star:

0

1 star:

0
Would have loved to do this but only got the Timeout email 2 hours before the event. Need better advertising.
You have specified the wrong date in your article. The Solstice is 22 June. Not July, which is the date you specified
Thanks Time Out....we're offering mini tarot readings during A Night at the Nicholas to the first 10 people to visit us at Muses of Mystery from 5pm .... you can find us on the 2nd floor through Harold & Maude and the deliciously dark & gothic Anno Domini Home ... 🔮