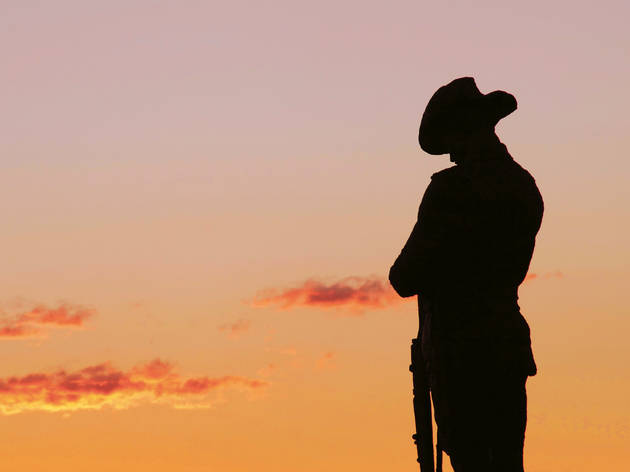 Pay respects to ANZAC veterans and current serving personnel with the rest of Australia
Join thousands of veterans, their descendants, and current serving personnel to pay respect to the ANZACs at the Shrine of Remembrance on ANZAC Day.
The Dawn Service is a tradition that came out of the military practice of 'standing to' at dawn, a time when troops are vulnerable to attacks. Each year, the event draws thousands to the Shrine of Remembrance while millions more around the world follow the ceremony on television and radio.
If you want to join the proceedings at the Shrine, it is recommended to start assembling at the Shrine Forecourt by 4.30am before the ceremony starts at 6am. The Dawn Service finishes at around 6.30pm, when attendees are encouraged to lay poppies at the Sanctuary.
Continue the ANZAC Day spirit at the ANZAC Day March at 9am, which kicks off on the intersection of Flinders and Swanston Streets and finishes at the Shrine of Remembrance.