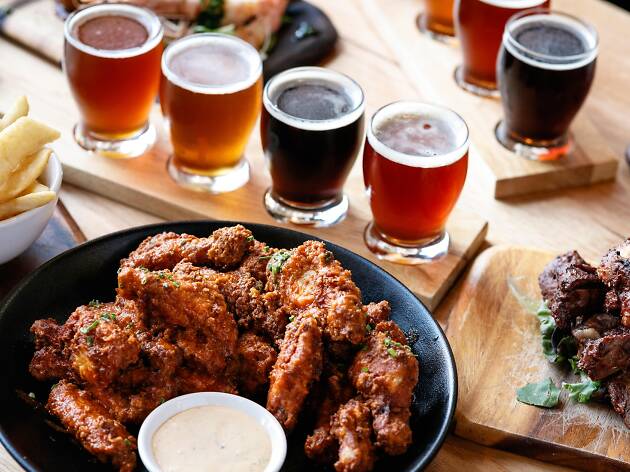 Taste your way through some craft best breweries and wineries this Easter
Why should kids get to have all the fun at Easter? And chocolate eggs are all very well and good, but the real treats you want to get your mitts on are wine and beer from some of regional Victoria's favourite producers.
This Esater weekend, six Ballarat venues are taking part in the Ballarat Beer Hop. Here's how it works: You buy your $40 ticket and begin at whichever venue you fancy. You get a Beer Hop tasting glass and use that to try two 100ml beer samples and one 50ml wine sample at each venue. You're also given a map, so you can wander to the other five venues at your leisure. Each one has two beer samples and a wine sample to try.
The breweries involved include Dollar Bill, Two Birds, Jetty Road, Colonial, Brick Lane, Federation University, Red Duck, Blackman's, Cubby Haus, Hop Nation, Café Sidra and White Rabbit. Wineries have yet to be announced, but there will be six on board.