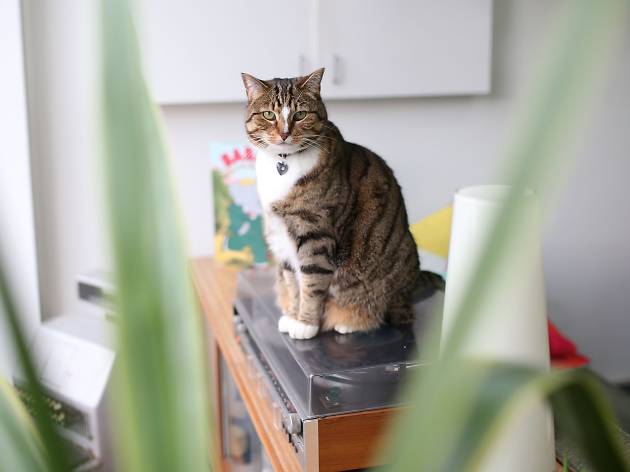 Betty
"It's a common misconception that I lie around all day sleeping"
Carlton North's Babar Hair salon wouldn't be the same without Betty. As the pet of salon owner and hairstylist Chris Guglielmi, Betty brings a little sunshine to the lives of clients and staff with her adorable antics and laissez-faire cattitude
What are your favourite things to do?
I love sitting in the front window of the salon – it's the perfect vantage point to watch all the action on Nicholson Street. My mum has also been kind enough to install lots of cool things for me to rest on. There's a vintage record player, kitsch couch and retro arcade game–all perfect for catnapping. Some customers think they are there for them, but really they are for me.
We hear you're famous in Japan?
Oh yes, I'm big in Japan. If I went there, I wouldn't be able to walk down the street without being snapped by the paparazzi – they can be such vultures! After being featured on a Japanese television show, I've become so damn popular. The series features the most fabulous felines on earth and of course they knew they couldn't complete the series without profiling me! So last year they spent a day in at the salon filming me working.
Working?
It's a common misconception that I lie around all day sleeping. I keep clients company, providing light entertainment and a custom lap- warming service during winter. It's a big role and quite frankly most other cats I know wouldn't be up for it.
Read more about the Secret life of Melbourne Pets.
Best selling Time Out Offers