Buddha's Day and Multicultural Festival
1/11
Photograph: Supplied
2/11
Photograph: Supplied
3/11
Photograph: Supplied
4/11
Photograph: Supplied
5/11
Photograph: Supplied
6/11
Photograph: Supplied
7/11
8/11
Photograph: Supplied
9/11
Photograph: Supplied
10/11
Photograph: Supplied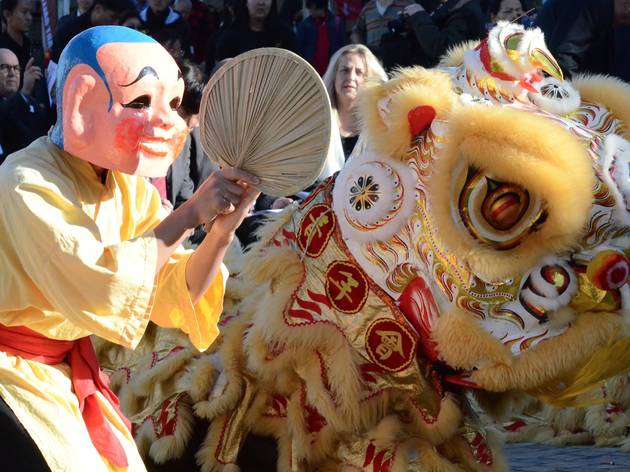 11/11
Photograph: Supplied
Join with Melbourne's Buddhist community to celebrate diversity, kindness and compassion
This two-day celebration of Buddha's birthday is on again for the 24th consecutive year in Melbourne. What started as a small gathering of Buddhists in the City Square has grown into one of the biggest events on the multicultural calendar. For the first time this festival will host a dragon boat exhibition and sprint race along the Yarra River. Want to give dragon boating a go? There will also be paddle ergs (simulators) set up for visitors.
Other highlights of the festival include:
A vegetarian food fair
Vegetarian food has many benefits, and it can be just as tasty as meat. The Buddha's Day celebration will have a huge variety of vegetarian fare available, with some of Melbourne's leading chefs demonstrating how to properly prepare vegetarian food. Taste everything from irresistably soft Taiwanese bao to delicious Malaysian desserts.
Baby blessings
Little peeps up to the age of six can be blessed, with the promise of a a fortunate life to follow. The ceremony will be followed by an ancient "future within thy hands" Chinese custom, where babies up to 15 months are presented with a range of objects – tradition has it that the item for which the baby grasps is an indicator of his or her propensities and career path.
Mindfulness colouring
We all know by now that colouring is not just for kids – the whole eye-hand coordination thing is also good for settling down what the Buddhists call the "monkey-mind". The festival will have a double wall featuring a complex black-and-white design specifically for some mindful colouring in. Find it at the entrance to Fed Square.
Pet something cuddly at the animal sanctuary
You can make friends with 30 adult and baby animals at the festival animal sanctuary. Buddhism teaches non-violence to all forms of life, and the sanctuary will encourage kids and adults to develop empathy for all creatures great and small by interacting with animals like lambs, piglets, guinea pigs, chickens and goats.
Take part in a tea ceremony
There's more to tea then just pouring boiling water into a mug. Tea meditation master April Jin will show guests the meticulous detail and preparation that goes in to a proper tea ceremony. Relax in a harmonious space with a freshly brewed cup of High Mountain Oolong tea.