Butterbing Flavour Frenzy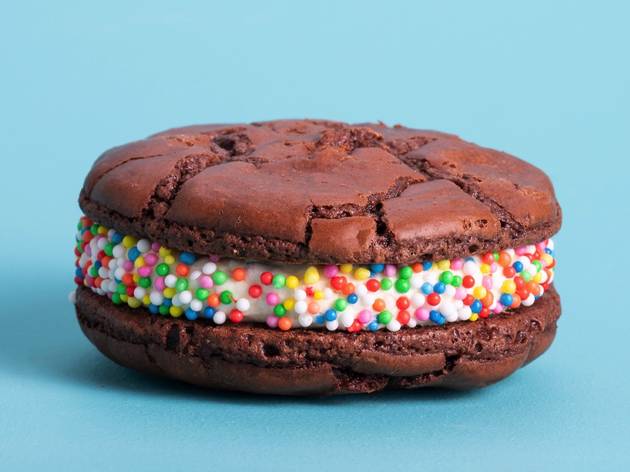 1/6
Photograph: Supplied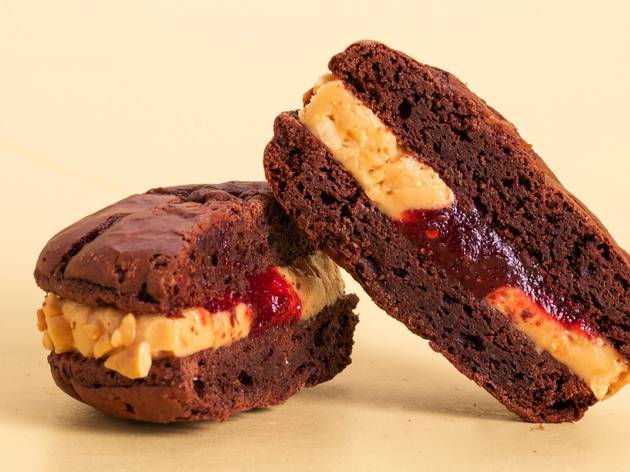 2/6
Photograph: Supplied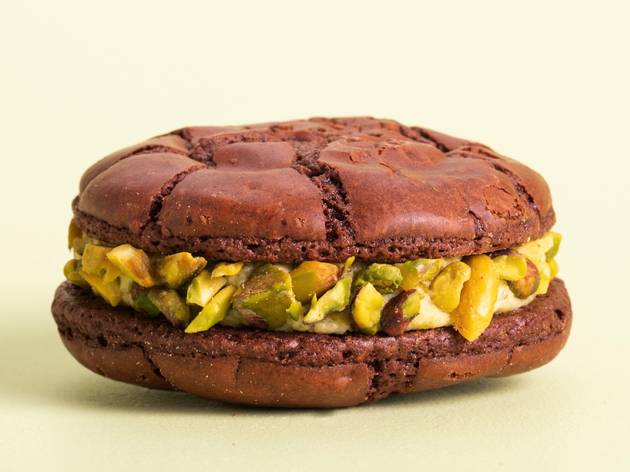 3/6
Photograph: Supplied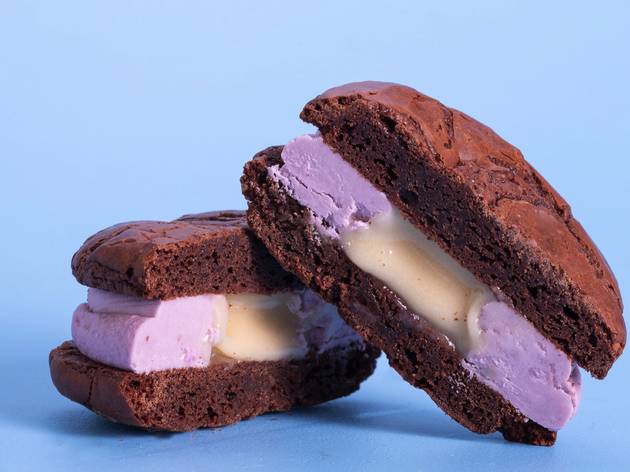 4/6
Photograph: Supplied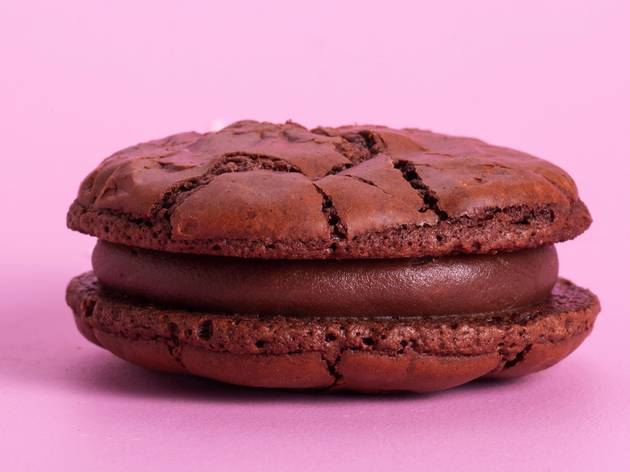 5/6
Photograph: Supplied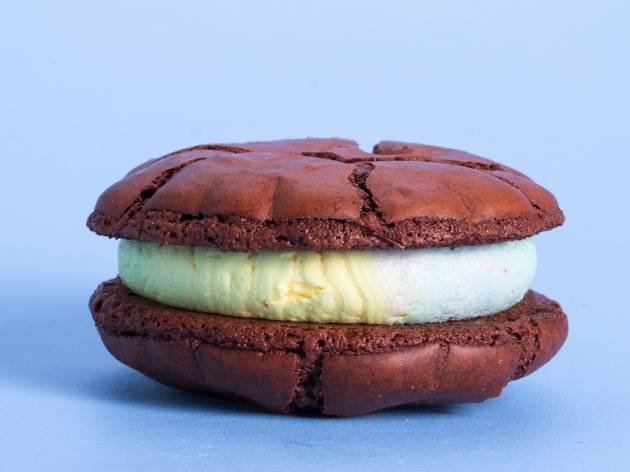 6/6
Photograph: Supplied
There will be a whopping 50 flavours of sandwich cookies available at this cookie extravaganza
Sandwiches are good, but cookie sandwiches are better. Especially when they're sold at cute pop-up events with a 35 per cent discount.
Melbourne-based sandwich cookie creators Butterbing have been baking delectable cookie treats for four years now. What is a Butterbing? It's a gluten-free brownie-like cookie sandwich, filled with flavoured cream or icing. Imagine a squidgy, cakey brownie. Now imagine it's frosted with a flavour like mint, peanut butter or vanilla bean, and you're about there on the flavour. They are rich, have the perfect balance of sweet and salty, and are damn delicious.
You can order Butterbings online and in many Melbourne cafés, but for two precious hours a year you can get your mitts on them in person. Butterbing is holding a pop-up bake sale at Code Black Coffee in Brunswick, and there will be a whopping 50 different flavours to try. Yes, FIFTY.
There will be classics like salted caramel, peanut butter, Nutella and vanilla bean, as well as more exotic flavours like birthday cake, musk, PB&J, s'mores, raspberry caramel and Turkish delight. Did we mention the 50 flavours? At the event you can also grab an ice cream sandwich of two Butterbing brownie cookies, filled with Piccolina gelato.
The frenzy is happening for two hours only on Saturday, October 6.