Celebrate Lunar New Year at Crown
Crown is the place to be this Lunar New Year with a loaded line-up of food, art and fire-breathing dragons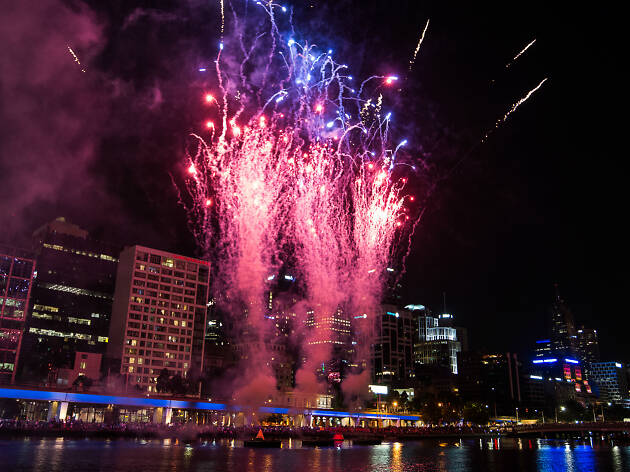 Things are heating up – literally – at Crown this Lunar New Year. The entertainment precinct is pulling out all the stops to ring in the Year of the Pig, with stacks of traditional performances, food, massive and immersive art installations and the return of the last year's popular fire-breathing dragons.
For more information about Lunar New Year at Crown visit the website.
Celebrate the Year of the Pig at Crown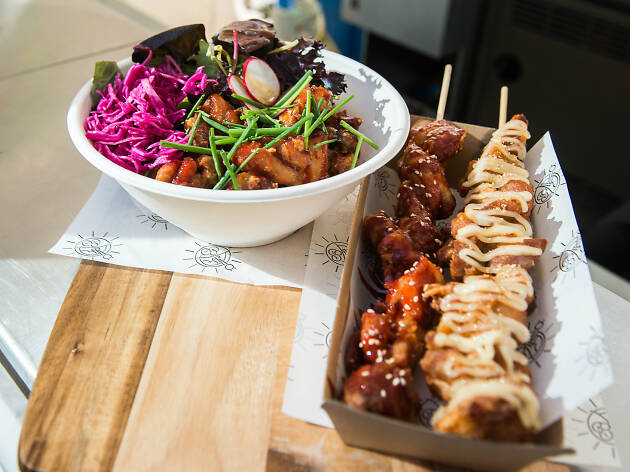 Photograph: Supplied
The Crown Riverwalk will buzz with 30 food vendors and specialty stores hawking their wares this Lunar New Year. There will also be music, acrobats, traditionally dressed showgirls, magicians, Chinese opera face-changing and Cai Shen and Fu Lu Shou (Chinese deities of prosperity, happiness and longevity) roaming throughout with a total of 125 artists signed on for the event.
You can also celebrate the Lunar New Year at dedicated live music venue the Kirin Sound Bar. For the first time at Hawkers Bazaar, this thriving, Asian-inspired venue
will boast some of Melbourne's best musicians playing cruisy acoustic tunes by day before transforming into a vibrant entertainment hub at night. Get in early for the perfect spot to see the fireworks (9.45pm on Saturday, February 9).
Crown Riverwalk. Feb 8-10, 11am-10pm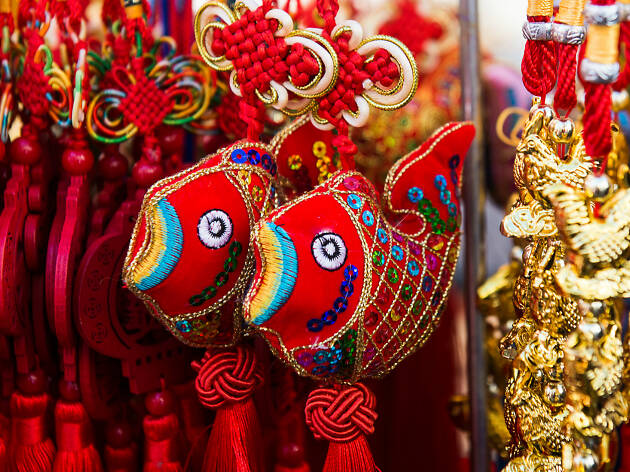 Photograph: Supplied
ArtVo – Lunar New Year edition
ArtVo is no stranger to Crown's walls but 2019 marks the first time the gallery's fantastic "trick" paintings will celebrate Lunar New Year. Go on an adventure through Crown to discover the five interactive murals that use optical illusions to make you feel like you're inside the painting. Bring your friends and a fully charged phone – ArtVo's mind-boggling murals make for a great photo.
Throughout Crown. Feb 1-17.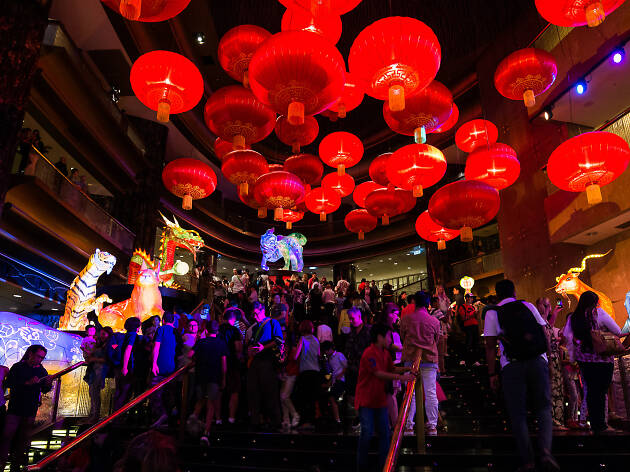 Photograph: Supplied
Returning to Crown for another year is the Zodiac Spectacular, a display of enormous, luminous animals representing the 12 animals in the Chinese zodiac. Front and centre this year is the pig of course, but you'll also be able to gaze in wonder at the rest of the incandescent menagerie. There will also be lion dance performances on the atrium staircase from February 1-10 to chase away any bad vibes, performing at 7pm and 9pm (Feb 1-7) and 7pm and 10.30pm (Feb 8-10).
The Atrium at Crown Towers, Jan 29-Feb 18.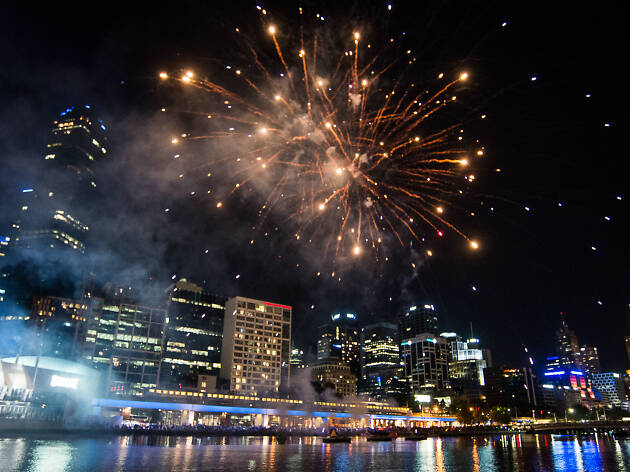 Photograph: Supplied
Crown Riverwalk Fire Dragons
Once again Crown is transforming its flame towers into dragons for its Lunar New Year celebrations. Take a stroll along the riverwalk after dark from January 30 to February 12 to see the five locally painted dragons come to life and breathe fire into the night sky. Dragons are a symbol of power and strength and are thought to bring good luck, making them a favourite figure during the Lunar New Year celebrations. The dragons will be breathing fire on the hour from 9pm to midnight, with an extra fiery performance at 1am on Fridays and Saturdays.
Crown Riverwalk. Jan 30-Feb 12.