Unleash your creativity with a NIDA Open summer course
Get ready to express yourself with NIDA Open's short courses in Melbourne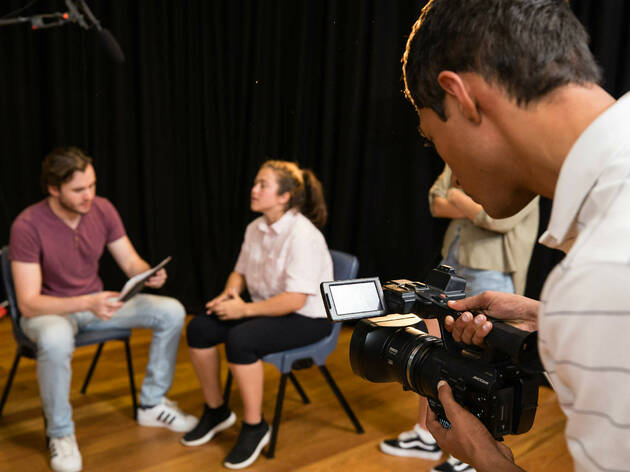 NIDA – Australia's National Institute of Dramatic Art – is recognised as one of the world's leading training grounds in the performing arts. That's no idle boast: The Hollywood Reporter actually ranked it as tenth in its list of top drama schools in the world in 2018.
For 60 years NIDA has been educating actors, directors, designers and more, many of whom have gone on to major international careers. The list of its alumni reads like the credits of a blockbuster film: Cate Blanchett, Toni Collette, Judy Davis, Miranda Otto, Sarah Snook, Yael Stone, Mel Gibson, Luke Hemsworth, Baz Luhrmann, Richard Roxburgh, Hugo Weaving, Sam Worthington.
Based in Kensington, Sydney, NIDA now has a permanent Victorian branch, NIDA Melbourne, at the Guild in Southbank. It's here (and at Wesley College) that members of the public who've been bitten by the bug can attend short courses over the summer under the guidance of some of Australia's best performing arts professionals. Open to all ages, these courses cover acting, accents, auditioning, design, directing, musical theatre, screen acting and writing.
Got a talented kid, or want to expose your children to the world of the performing arts? Are you keen to kickstart your own entertainment journey? Or do you have some amateur or industry experience that you are keen to build upon? Then you are bound to find a course to suit you taking place this January 7-20. Courses range from an intensive one day to a full week, with fees ranging from $157.50 to $620. If you need advice on which course to enrol in, contact the NIDA Open team on 1300 450 417 or at open@nida.edu.au.
Find the NIDA Open course that suits you