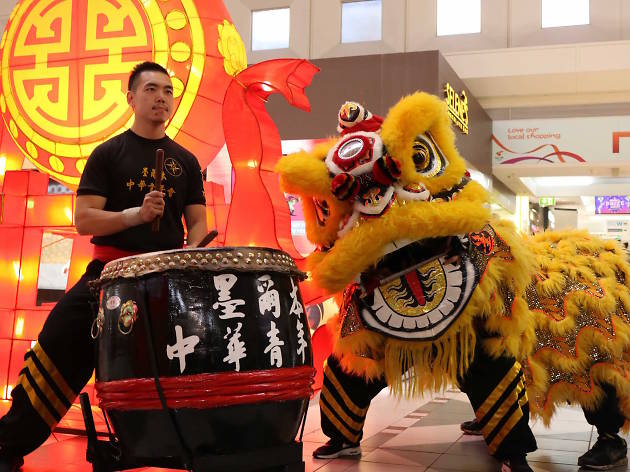 One of Melbourne's largest Chinese community hubs is hosting an epic festival for Lunar New Year
Given that Box Hill is one of the largest and most vibrant centres of Melbourne's Chinese population, it's no surprise that Box Hill Central is putting on a huge array of celebrations to ring in the Year of the Rooster.
On Saturday January 28 – Chinese New Year's Day – the centre will be alight with a fire cracker show, opening ceremony, dragon and folk dancers and more.
From there, the celebrations will continue until Saturday February 11. Saturdays will play host to dragon dancing, an Asian-style barbecue and a Chinese lantern festival with over 100 market stalls.