Christmas Day at Arbory Bar & Eatery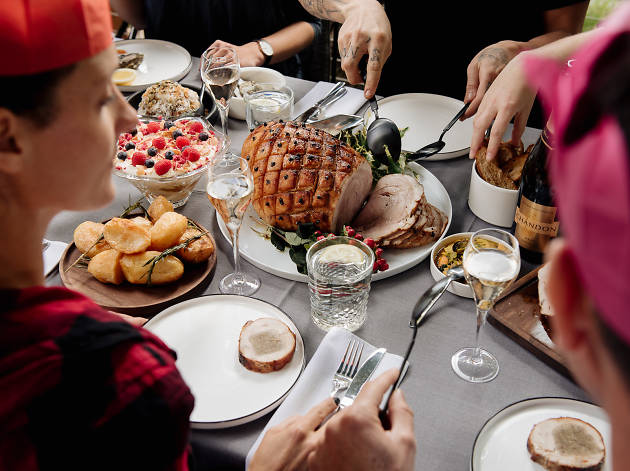 Leave Christmas Day lunch to the team at the Arbory
Take a break on Christmas Day. Nick Bennett and the team at Arbory Bar and Eatery are serving up a festive storm upon the venue's 150-meter deck, sandwiched between the Yarra River and Flinders Street Station platforms.
For $65 per person you can enjoy a glass of Chandon on arrival, a hearty seafood platter with Pacific oysters, Moreton Bay bug, Crystal Bay prawns and mussels in Escabeche sauce, a rolled and stuffed turkey, and honey glazed ham with all the trimmings and a glorious peach trifle for dessert.
Celebrate the festivities with a selection of artisan wines, both local and imported. The Arbory boasts 18 beer taps and cocktails taps pouring Nitro Espresso Martini and Aperol Spritz.
For something a little different this Christmas Day, wrap your mouth around the Arbory Turkey Burger, which combines a rich mix of turkey, onion and herb stuffing, brie, bacon, cranberry relish, shaved apple, celeriac and watercress.
Lunch sittings are scheduled for noon, 3pm and 6pm, with a maximum of 100 guests for each.