Coburg Velodrome Food Truck Festival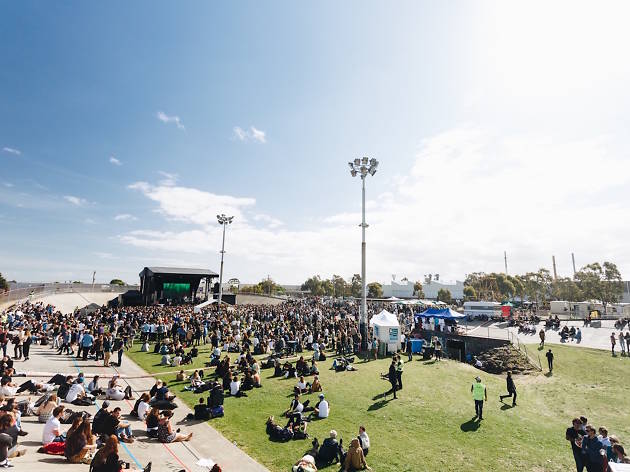 A massive (free!) new weekend festival, featuring live music, DJs, food trucks, a cinema and lots more
If you haven't noticed, the Coburg Velodrome is developing a reputation for some pretty sweet gigs and parties. Past events have included raves, circus shows, family friendly parties and music festivals. Now, they're going even bigger with a four-day explosion of entertainment in more forms that you'd think possible to squeeze into a velodrome.
The action kicks off on Thursday January 26. Naturally, they'll be blasting Triple J's Hottest 100 all day, and featuring a whole swag of DJs to keep the party going. Enjoy food truck snacks from the likes of the Korean Fried Chicken Truck, Gelato Messina, Taco Truck, Nuoc Mamas and Mr Burger, to name just a few.
And that's just day one. Throughout the festival, you'll hear from live acts including tropical disco band Scatter Scatter Sound System and well-loved DJ Edd Fisher. On top of that, there'll be Mexican wrestling, eating contests, and an outdoor cinema screening classics like The Castle (Thu 26) Mean Girls (Fri 27) and The Lion King
(Sun 29).
We could go on and on, but it's best to visit the website for the full program.
The event is entirely free: all you need to do is visit the website and register online.