Cr Cameron McDonald: "Footscray rewards people that explore."
The mayor of Maribyrnong takes Time Out on a tour of a rapidly changing Footscray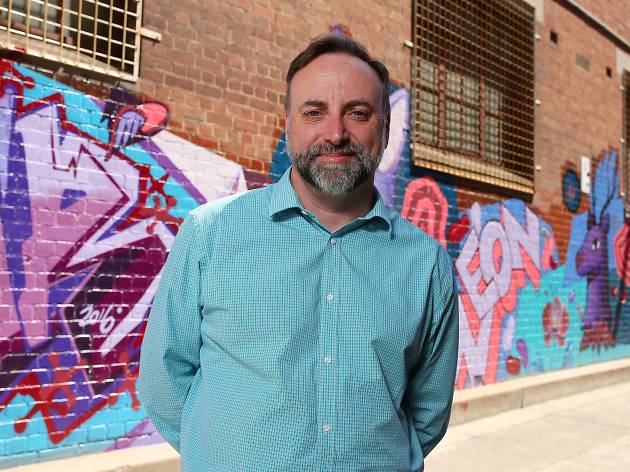 You can't walk 50 metres through the main streets of Footscray without encountering a piece of street art. Approach Victoria University's Footscray Park campus, for instance, and you'll notice a towering paste-up by street artist Baby Guerrilla. The 15-metre-high piece, called 'Connections', shows an African woman and a young boy holding hands as they float effortlessly. On the wall of the nearby Asylum Seeker Resource Centre is a striking mural comprising five fragments of multicultural faces, making up one whole. It was commissioned in 2015 and painted by five internationally renowned artists – Heesco, Davte, Conrad Bizjak, Mike Makatron and Duke Styles – who accepted a very low wage for work that they felt was important.
Public works like these – which are often funded by the council's StreetWorks program – visibly fill Cameron McDonald with pride. "I like Footscray's movement and colour and vibrancy. The optimism," he says, squinting into the sun. It's a bright day in Footscray and the streets are buzzing with activity. Vietnamese New Year is approaching, which means many restaurants are decorated in red and gold. Further down the street, African restaurants invite customers in for lunch.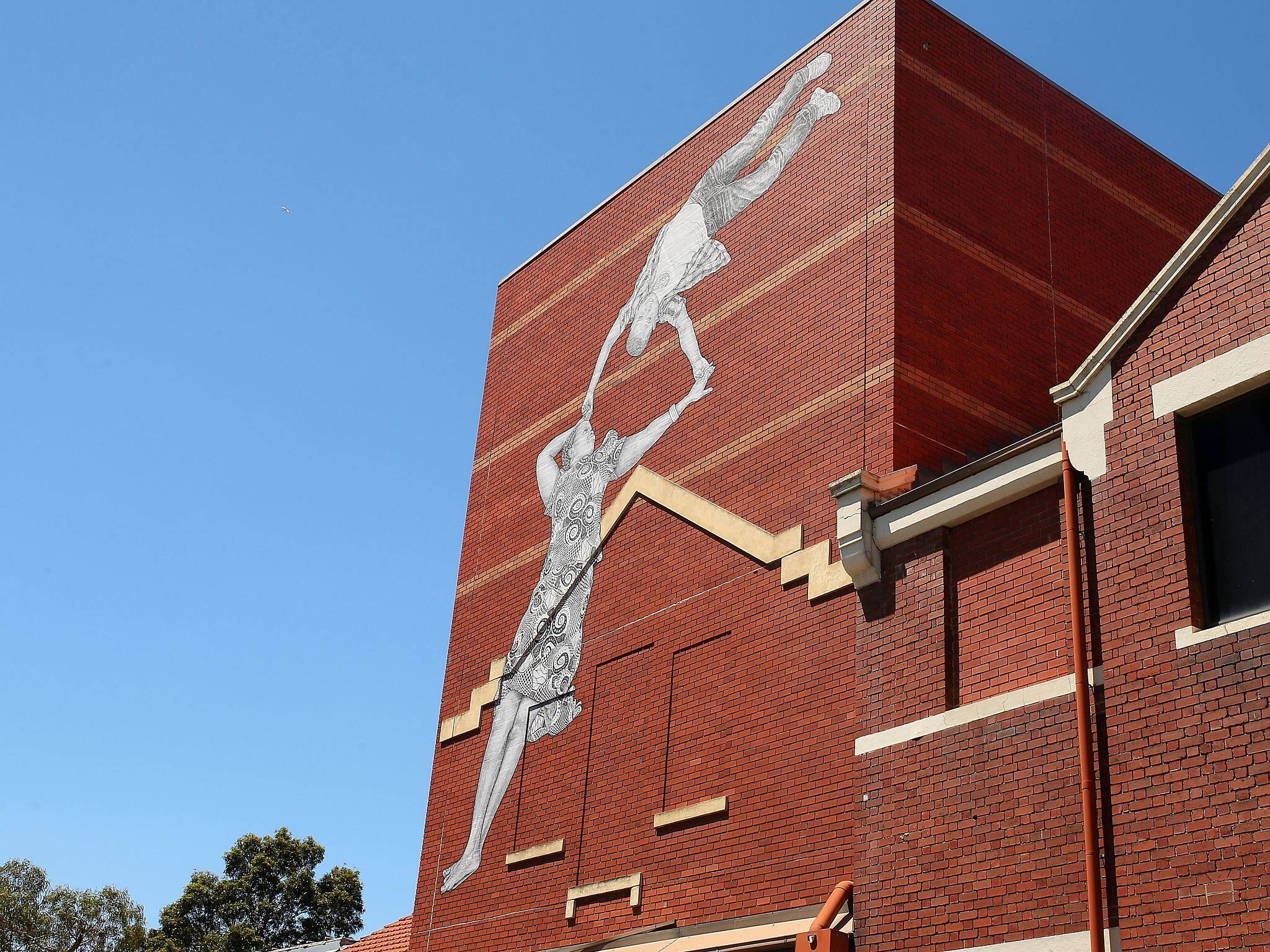 'I like Footscray's movement and colour and vibrancy'
Before entering into local politics, McDonald lived in East Kew as a mortgage broker (a profession that he still keeps up on the side). "Then I met my wife – a Braybrook girl – on a blind date. I moved in about eight months later and here I am. She still doesn't think I'm a proper westie."
"When I moved from East Kew to Braybrook, they're only 15km apart, but I'd gone back two generations," he says. "A lot of things were run down, and I thought, 'Who's in charge? Why aren't you fixing this?' That was my role."
McDonald was elected as mayor in 2015 and describes himself as a "pragmatist: street trees, parks, playgrounds," but also keeps his sights set firmly towards the future. "We have issues around congestion. Do you go high, do you go out, do you start to build into the bay?"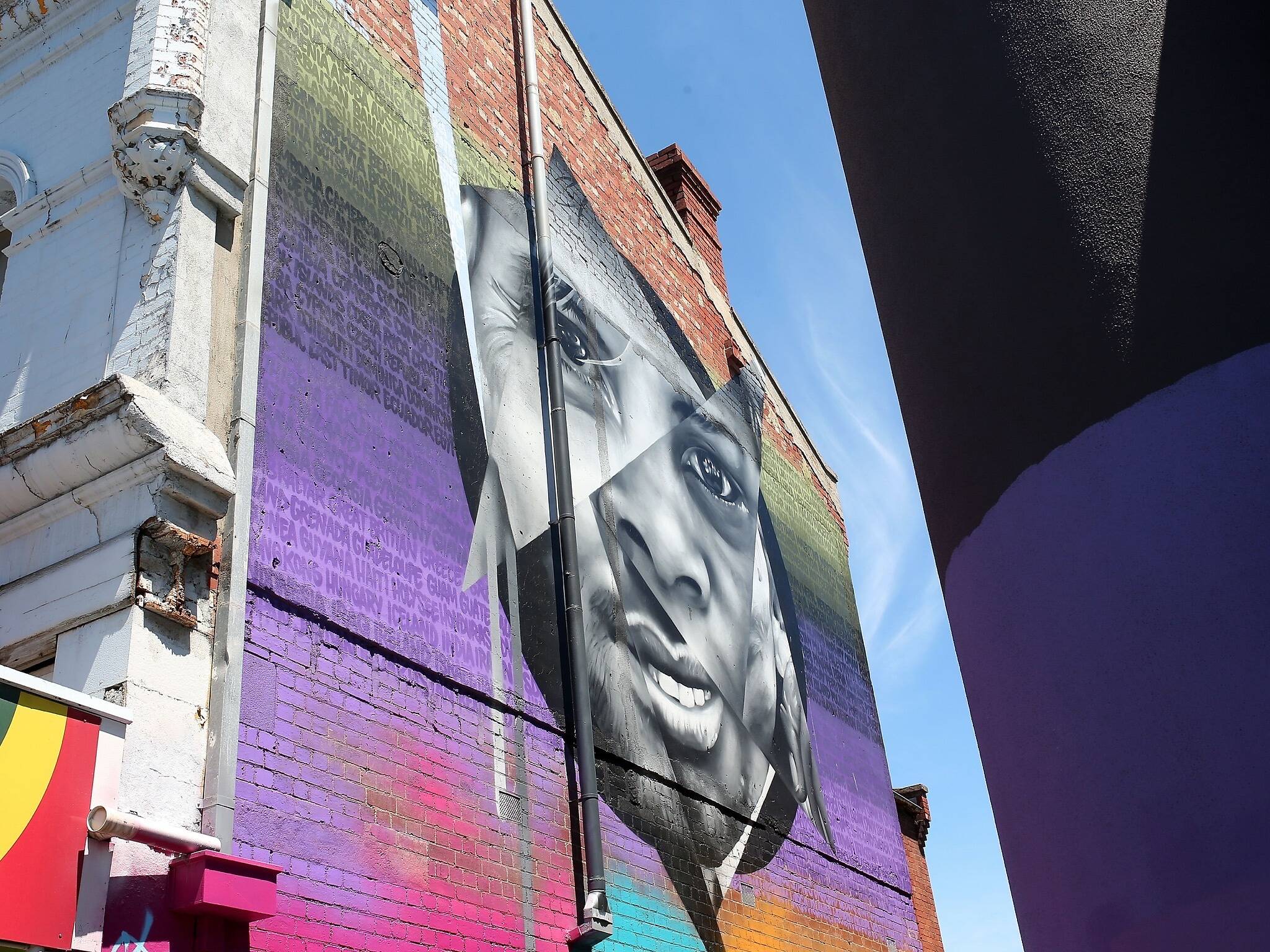 'Footscray is where people can come to make a new life'
But while the area's increasing population will change the area dramatically, McDonald loves working for Melbourne's most multicultural suburbs, which include Footscray, Maribyrnong, Braybrook and Seddon. The region's 79,000 residents represent 135 different countries; among them are Vietnam, China, India, Sudan, Ethiopia, Somalia and Italy. For 40,000 years, Maribyrnong was home to the Woimurrung and Boonwurring tribes of the Kulin nation. Today, 0.5 per cent of the population identifies as Aboriginal or Torres Strait Islander. Increasingly, it's also home to a large number of refugees.
"We're here to help," says McDonald. "Leave the politics to the politicians. Since European settlement, Footscray has been somewhere where people can come to make a new life." If the mayor has one message for those who haven't spent much time in the west, it's this: "Come over. Footscray rewards people that explore.
Time Out's top Footscray finds
The brightest jewel in the west is a melting pot of cultures with a growing arts scene. Here's what we're loving about Footscray right now.