Eight reasons we love Footscray
The brightest jewel in the west is a melting pot of cultures with a growing arts scene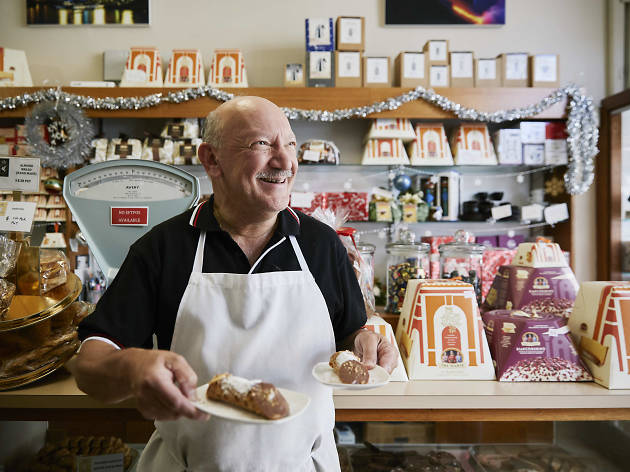 The brightest jewel of the west is arguably Footscray: a melting pot (or wok pan) of cultures spanning from Vietnam to Ethiopia. The migrant communities that have come to call Footscray home have in turn given back to the suburb with touches of their home countries, which means you can scoop up goat curry with fresh injera, slurp on pho and hunt down the best cannoli in town all in the same street. Hot on the heels of the suburb's foodie reputation is its growing arts scene.
Here's why Footscray is so hot right now
1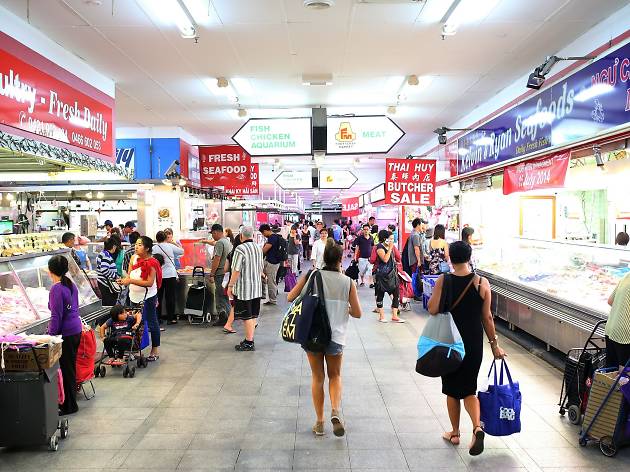 Photograph: Graham Denholm
Footscray's main market is the Footscray Market, where you'll find exotic fruits, tons of fresh produce, cheap butchers, fish stalls and speciality grocers selling anything from Chinese sauces to Mexican condiments. Don't leave before you pull up a stool at the mini eateries selling Vietnamese street food: most sell banh mi, traditional snacks, Vietnamese coffee, and sugarcane juice.
2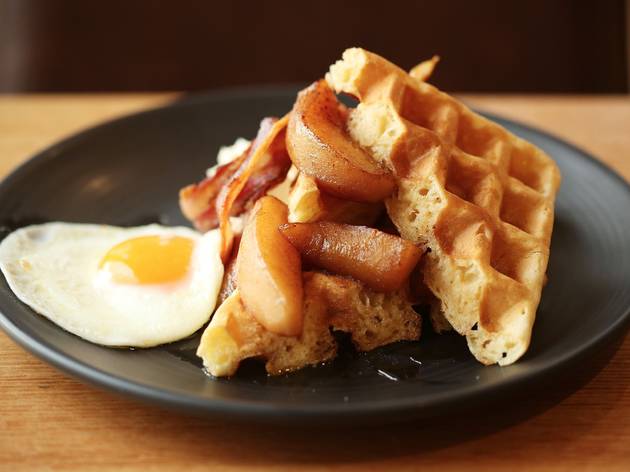 Photograph: Graham Denholm
These days, Footscray's brunch offerings rival those of the inner north. Rudimentary's brunch fare is all about the familiar DIY eggy breakfast, and Footscray Milking Station was one of the first cafés to draw brunch-hunters out west to their cornerstone location.
3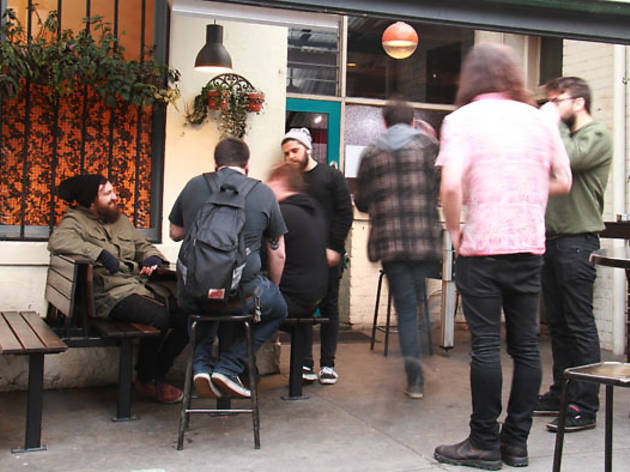 The Reverence Hotel's regulars would probably prefer that people stay away from this west side haunt. The kitchen does pub meals as meaty as you'd like them, but they're also very vegan friendly, so herbivores don't have to stick to wedges with their beer. Out for a special occasion? Stylish gastropub Station Hotel has ten kinds of steak and fresh oysters to start.
4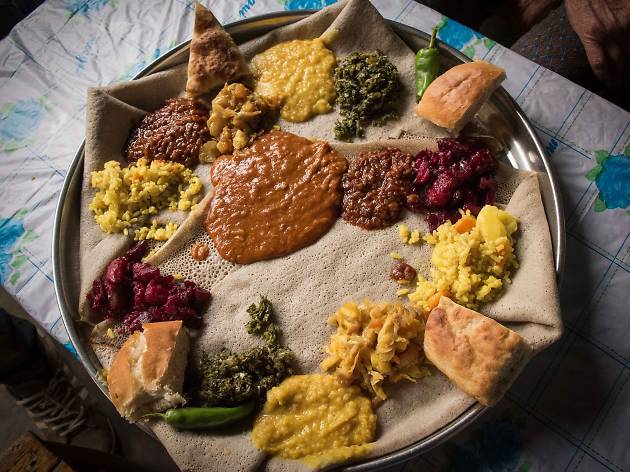 Flickr: Rod Waddington
Footscray's east African community is the reason why Ethiopian cuisine has flourished alongside Vietnamese businesses on the main strip. Cafe Lalibela's homestyle fare of curries served on the pancake-like injera is perfect for communal dining.
5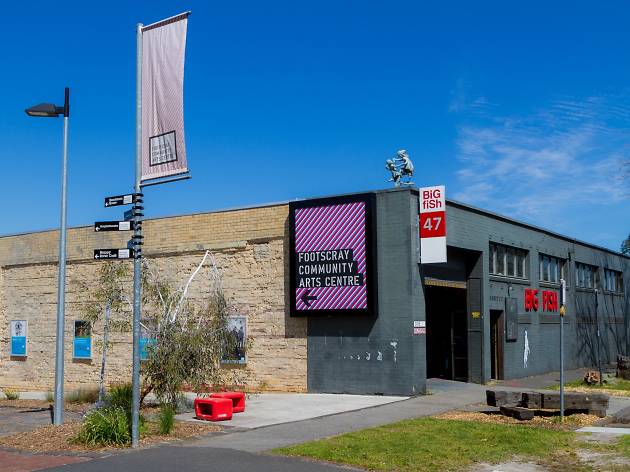 Photograph: Roberto Seba
Footscray Community Arts Centre
You might recognise Footscray Community Arts Centre (FCAC) as the host of Laneway Festival, but there's plenty happening at this sprawling arts centre throughout the year.

FCAC director and CEO Jade Lillie says, "Melbourne's west is a reflection of the contemporary Australian context. FCAC has been working creatively and culturally with communities for over 40 years. Delivering over 1800 activities annually to over 80,000 people, we are looking forward to continuing our role as activists and advocates in delivering excellence in arts, culture and community-engaged programming and opportunities."
6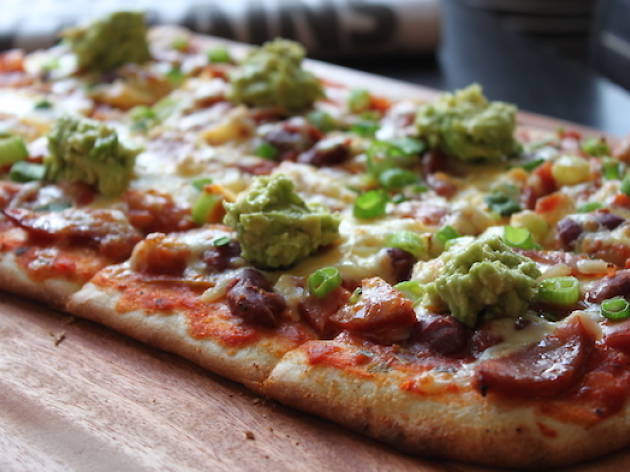 7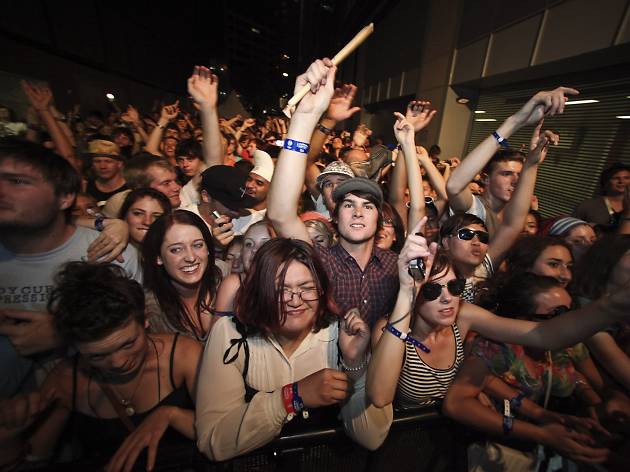 Footscray has become a hotspot for the city's best festivals. Laneway Festival is the big musical drawcard, but there's also the biennial arts festival Big West, the annual Emerge in the West Festival (which marks the start of the Africa Day celebrations in Melbourne), and the joyful Vietnamese-led East Meets West Lunar New Year Festival.
8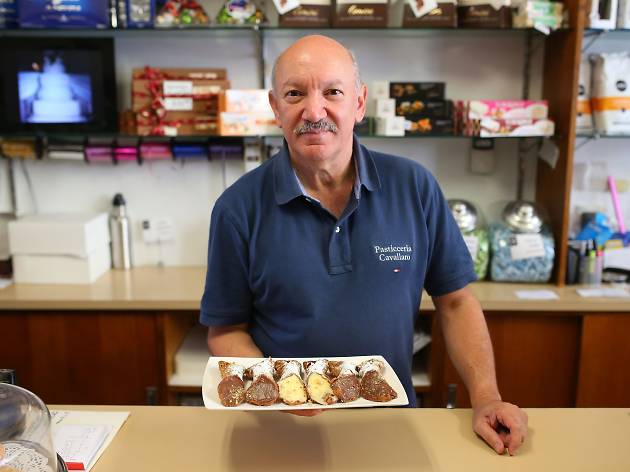 Photograph: Graham Denholm
T Cavallaro and Sons Pasticceria
Tomasso and Sarina Cavallaro opened their family run Italian patisserie in 1956. Now, their children and grandchildren continue the tradition of making ricotta, vanilla custard and chocolate-filled cannoli by hand. Pictured here is Tomasso's son, Tony, who was only a few months old when his father opened the shop.

"Footscray has always been a place that migrants come to when they're looking for a new life and a better future," says Tony. "In my father's generation it was the Europeans coming in after the war, in 1970s it was the Vietnamese, then in the 1990s it was the East Africans after conflict in the region."
Meet the mayor of Maribyrnong
The mortage-broker-turned-mayor takes Time Out on a tour of a rapidly changing Footscray.
Get some more Footscray in your life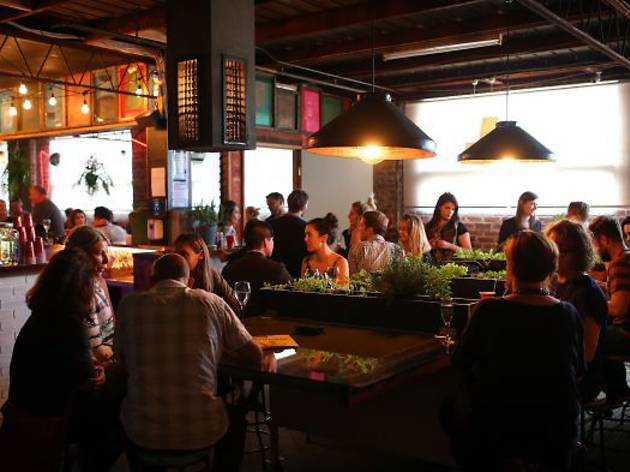 Along with the arts, Footscray's known for its thriving food scene, with few better places to get authentic Vietnamese and African cuisine in Melbourne. It's also home to one of the best burger joints around.