Dandee Donut Eating Competition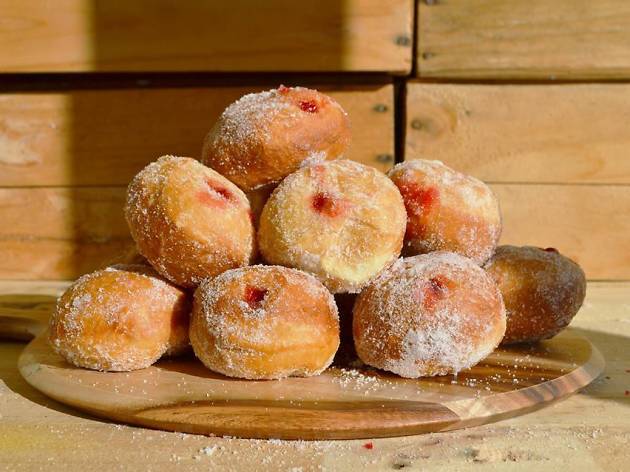 Loosen those belts and eat as many hot jam donuts as you can
Dandenong Market is hosting the most delicious of all competitions: the Dandee Donut Eating Competition. 25 market goers will be asked to set up to the plate to devour as many doughnuts as they can in two minutes over five competition rounds.
The top five doughnut munchers will go in the running for the final round, where they will try their luck with 20 Dandee Donuts. That's a lot of warm, sugary, delicious fried dough.
The winner will be crowned Dandee Donut Champion and will go home with a full belly of doughnuts and $200 worth of market vouchers. Want to enter? Go to the Dandenong Market website and contestants will be chosen randomly on Friday 27 August.