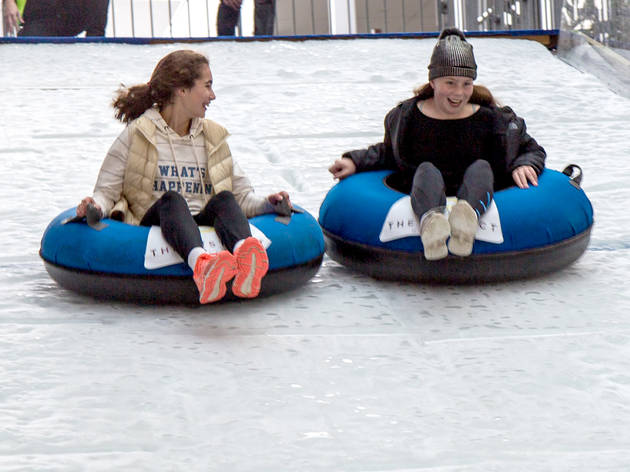 1/4
Photograph: Supplied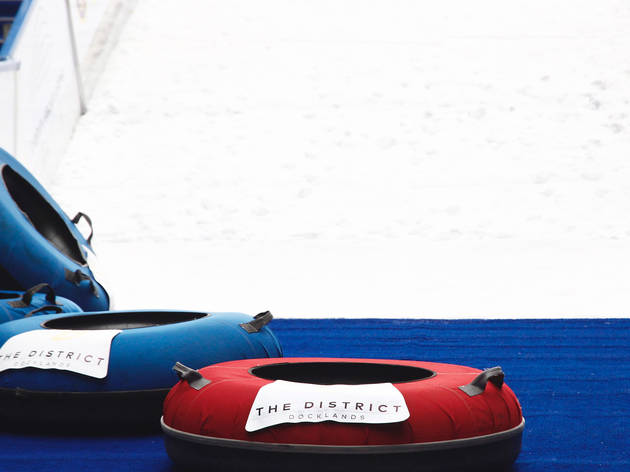 2/4
Photograph: Supplied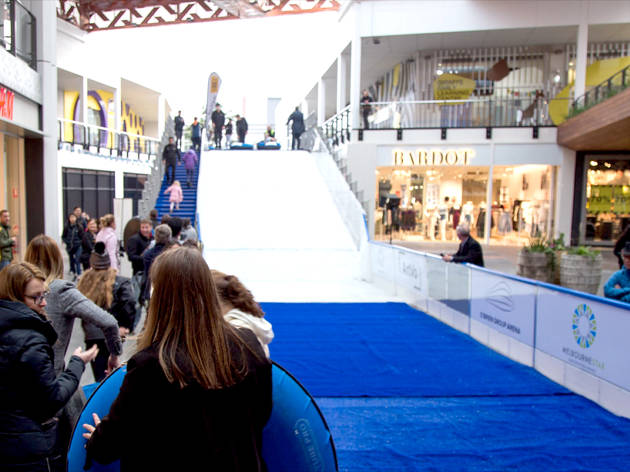 3/4
Photograph: Supplied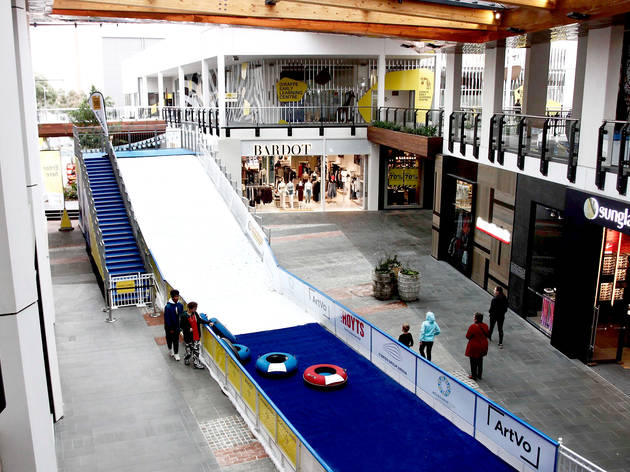 4/4
Photograph: Supplied
Slide into winter: a 15-metre ice slide has opened at Docklands
The District Docklands is set to transform into a winter wonderland this month. No need to hit the slopes or get any snow gear sorted this season: you can get your thrills and spills right here in Melbourne.
Hop onto a tube and hurtle down the 15-metre long District Ice Slide that's been set up at the Square near H&M. For those that prefer to keep their feet on the ground, punters can step into an interactive area called Snow Play. There will be real white powder provided, all you need to bring is your arms to build the very best snowmen.
If getting your hands wet isn't your thing, then you can try your hand at the Snow Slinger. This virtual reality machine allows you to fling a barrage of snowballs. Or you can simply sit back with a hot chocolate and watch the live ice carving shows.
Bring your beanie, scarf, gloves and a gold coin or two. The gold coin is charged per slide and the money raised is for Kids Under Cover who combat youth homelessness.
The District Ice Slide is on until the end of the school holidays, July 15, and open 11am to 5pm daily. All the other activities only operate on weekends and will stick around until the end of winter.