Diwali yoga and special thali at Mukka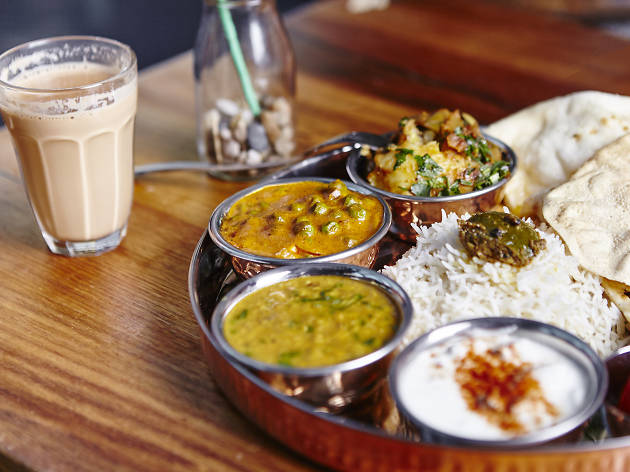 Cleanse your body and soul for Diwali with a yoga and thali session
Celebrate Diwali with Mukka as they host a yoga and lunch event to mark the annual Hindu festival of lights. For one day only on Sunday October 22 you can join them for a mind-clearing 90 minute yoga session in North Fitzroy's lush Edinburgh Gardens before enjoying a special vegetarian thali lunch at Mukka.
Unfamiliar with the humble thali? In India thalis are a popular lunchtime favourite consisting of a combination of small dishes such as curries, dals, pickles, rice, yogurt and naan served on a round metal tray (which is also called a thali). Usually something sweet is also included (think syrupy gulab jamun or rasgulla) and best of all it's totally acceptable to eat it with your hands.
Diwali celebrates the triumph of good over evil and (just like Christmas in the West) is a time for friends and families to come together. Mukka is hosting two yoga and thali sessions on the day, on at 10.30am and on at 12.30pm. 
Can't make it to the yoga on Sunday October 22? Don't fret. Mukka will be decorated from Thursday October 19 so you can get a glimpse of the magic. Come in for lunch or dinner during normal opening hours from October 19 to 22 and there will be free mithai (Indian sweets) and a special Diwali punch for all.