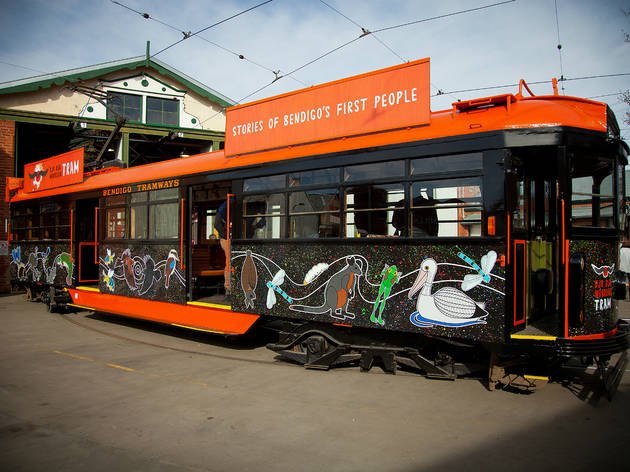 [Sponsored content] Discover the history of the Dja Dja Wurrung people
As much as we might think it, Melbourne isn't the only place in Australia with trams. Head up to Bendigo and you'll discover how the Bendigo Tramways team are using trams to celebrate Indigenous history. The Dja Dja Wurrung Tram takes you on a journey through both Bendigo and through the culture and traditions of the region's first people, the Dja Dja Wurrung.
The inside and outside of the tram has been painted with art by local Indigenous artist Natasha Carter. While riding you'll learn about the Dja Dja Wurrung thanks to recorded commentary created by the Dja Dja Wurrung Clans Aboriginal team, with the accompanying music provided by David Bridie.
You can hop on the Dja Dja Wurrung tram every Monday, Wednesday, Friday and Sunday at 10am from the Central Deborah Gold Mine.