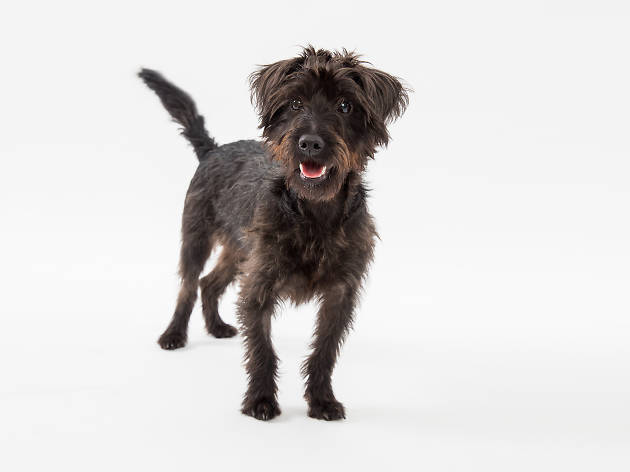 Your doggy dreams come true under one roof
Fans of our four-legged friends can gather to celebrate all things canine at this year's Dog Lovers Show. With more than 200 exhibitors, hundreds of dogs, and thousands of dog products and services, there'll be plenty of opportunities to get to know everything there is to know about our furry companions.
If you have a dog already, celebrate your love for your pooch at this event. If you don't, what are you waiting for? This is your chance to live vicariously through other people's dogs at the Optimum Breed Showcase presented by Dogs Victoria. The Pat-a-Pooch and Perfect Match zones are where it's at if you're thinking of getting your own pooch or if you just need a furry cuddle buddy. Don't forget, there are plenty of dogs who need a home now, so check out the Canidae Dog Rescue Zone to meet rescue dogs and learn about adoption. Working dogs get a look in too with a showcase by the canine department of the Police Dog Squad, while International Guide Dog Day (Apr 29) will be celebrated with a showcase of the most clever of guide dogs.
Celebrity guests at the event include The Village Vets, Dr Harry and Dr Chris Brown, who will be presenting talks on caring for your dog, and what you can learn from some of his more challenging cases. Meanwhile, film and TV dog trainer Peta Clarke will emcee the Royal Canin Arena, featuring non-stop action from talented canines.
To round off the weekend, there will be expert guests, seminars, dog shows, and free vet, training, grooming and breed selection advice. There's also plenty to keep the human pups entertained, like the free doggy face painting and LEGO.
Time Out Melbourne readers can get a 10 per cent discount off the regular ticket prices to the Dog Lovers Show. To access the discount, enter 'timeout' as a promotional code.