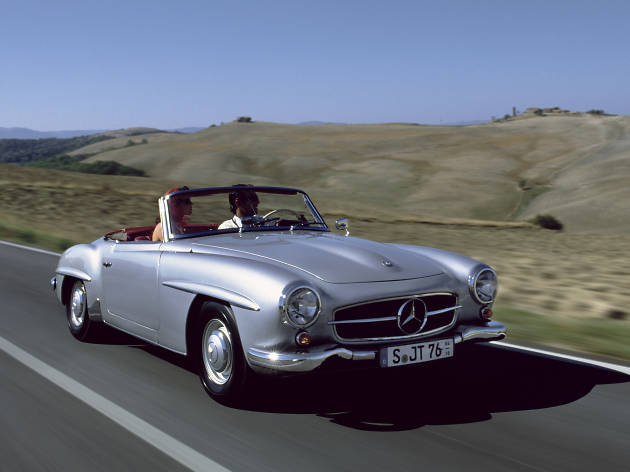 Enjoy stars and cars at Mercedes me
To celebrate its first birthday, Mercedes me Melbourne is putting on an exhibition of its classic cars
There's something compelling about a snapshot of a celebrity in front of a beautiful car, like a glimpse into another world. It's an image we've seen a thousand times before and we'll see a thousand times again, but few have the same timeless look and feel of a Mercedes.
Commencing Monday, November 26, Mercedes me is marking the one-year anniversary of the launch of their CBD concept store with a gala and exhibition showcasing some of its classic cars and the prominent people who have owned and driven them.
Several famous faces from old-school Hollywood including Sophia Loren, Frank Sinatra, Bruce Lee and Elvis, as well as modern day celebrities like Tom Hanks, Rowan Atkinson and F1 driver Lewis Hamilton have all owned and driven Mercedes-Benz cars.
The week-long display will run until Saturday, December 1, with celebrations coming to a head with the gala on Friday, November 30. It takes place at the Mercedes me Melbourne store at 525 Collins Street. Entry to the Stars and Cars exhibition is complimentary.
This exhibition and gala are the latest in a series of events by Mercedes me Melbourne. Each week the store puts on something new in celebration of its values, including sport, art, design, innovation, food, wine, fashion and community leadership.
Find out more about Mercedes me Melbourne's gala and exhibition here.
Best selling Time Out Offers