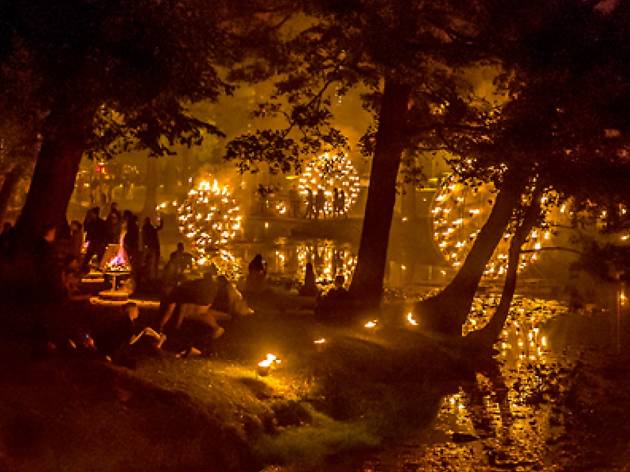 Time Out says
Walk through thousands of naked flames in the Royal Botanic Gardens
Is there anything more primal than humans' love of fire? Staring into an open flame is a mesmerising, captivating experience, connecting us with light, heat and the dichotomy of comfort and danger that fire embodies.
For four nights in October, the Royal Botanic Gardens will be transformed into a fiery wonderland as part of Melbourne Festival.
The gardens will be covered in thousands of urns filled with fire, and you can walk among the flames and shadows. There will also be giant spheres of flame and sculptures made of fire.
If you were lucky enough to go to Dark Mofo this year and walked through the giant field of flame, you'll have a sense of the kind of thing you're in for with this installation. Walk through it with a friend and feel the communal connection fire brings, or walk through alone in quiet contemplation of the flames. However you choose to visit, this is definitely a fun way to see the Botanic Gardens, and you know it's been way too long since you last visited.
Details
Users say