Five experiences you can have travelling north-south on the Route 96 tram
Hop on board one of Melbourne's favourite tram routes and stop off at these five places for adventures on the way.
The route 96 is one of our favourite tram routes in Melbourne. It stretches from St Kilda to East Brunswick, going along Bourke Street in the city, and the light rail component means it's one of the fastest ways to get around. You also don't have to deal with traffic or parking, and tools like the PTV app allow you to find real-time departure info, so you'll never miss your tram. And even if you linger over your coffee and miss one, there's no need to stress – this is one of the most frequent routes in Melbourne, with trams as often as every five minutes. Sorted.
There's heaps to do along the route, too. From bowls clubs to brilliant street art and everything in between, here are five awesome adventures you can have on the 96 tram. Plan your journey and have a brilliant Melbourne adventure.
Five adventures to have on the 96 tram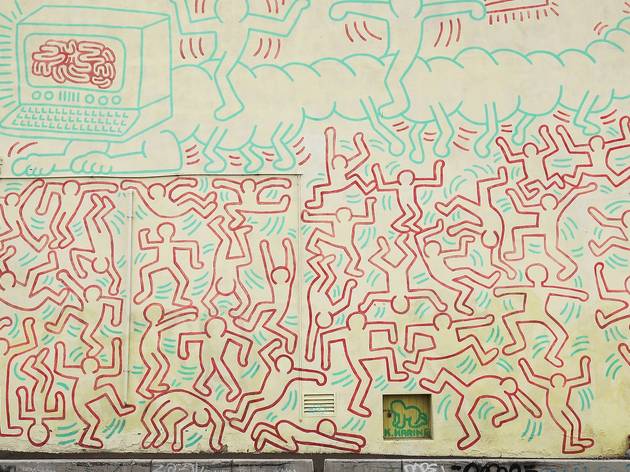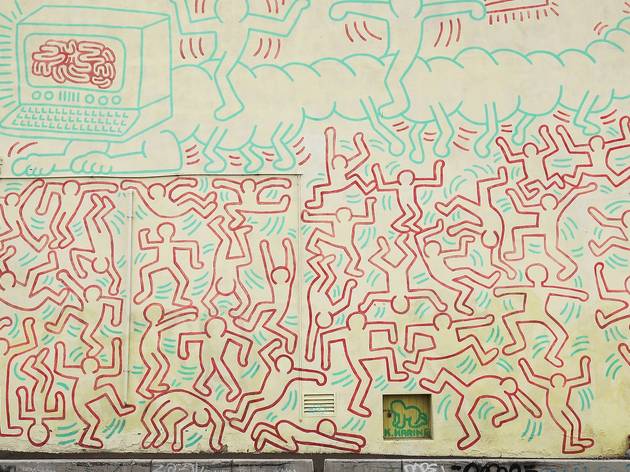 Photograph: Graham Denholm
See some excellent street art
Think the city has a monopoly on Melbourne's street art scene? Think again. Napier Street, Fitzroy is a street artist's playground, with an ever-changing colourful array to enjoy (and, let's be honest, to Instagram). Just hop on the 96 tram to stop 12 (Melbourne Museum/Nicholson St) and have yourself a wander. You'll find works by some of Australia's best-known street artists, as well as some special paintings from international creators. A good place to start is 74 Napier Street, but make sure you take in Napier and Johnston streets. As is the nature of street art, the murals change frequently, but you'll always find something special.
Run by brother-sister team Kate and Cameron Reid, Lune Croissanterie sees lines snaking out of the store nearly every day that they open and their pastries fly out of the shop by noon most days, but does Lune really cut the mustard? In short, yes. Created in a climate-controlled lab, Lune croissants are almost mathematically perfect: crisp and golden with visible layers of delicate pastry. Having a tightly controlled cubic lab in the centre of their Fitzroy warehouse store for optimum pastry-making doesn't come across as too unusual when you consider the fact that Kate Reid used to be a racing car engineer. No less than The New York Times declared the croissants "the best in the world". Hop off the 96 at stop 16 (Kay/Nicholson St) early in the morning if you want to nab a twice-cooked almond croissant or the lemon curd cruffins, piped to the gills with a tart curd and sprinkled with citrus sugar.
Each Saturday and Sunday the Rose Street Market gathers some of Melbourne's most exciting artists and designers to display their wares and talk all things handmade. Weave your way through the crowds and duck into the warehouse to check out the handmade fashion, food and curios for sale. The artists are usually on hand to compare crochet needles and discuss their work, so drop in for a squiz, a chat and a haircut from the resident hairdresser. The best way to get there is stop 16 (Kay/Nicholson St) on the 96 tram.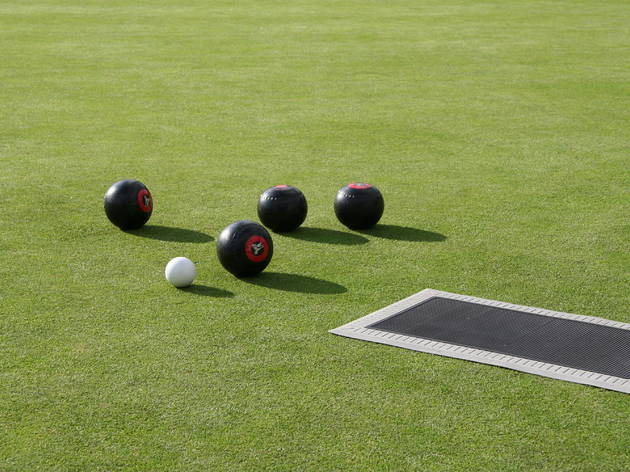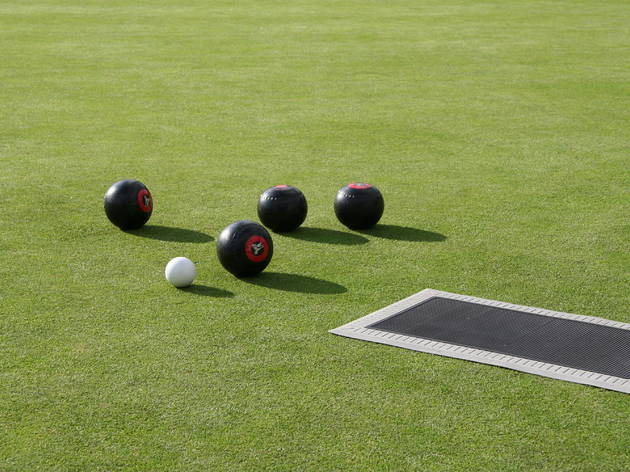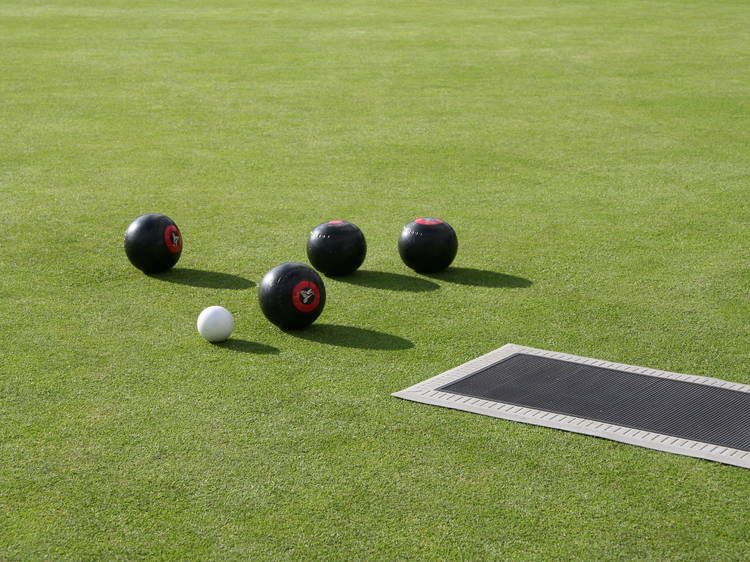 Photograph: Creative Commons
Play barefoot bowls at the second-oldest bowls club in Australia
People have been playing bowls at the St Kilda Sports Club since 1865, and they've been using the clubhouse since it was built in 1876. That's an awful lot of history in one peaceful acre of grass and sports facilities in the heart of St Kilda. You don't have to be a member to enjoy the lawn bowls, dartboard, pool table and bar. Lawn bowls lanes (called rinks) can be hired for parties and events, and members of the public are always welcome at the bar. The St Kilda Sports Club is also home to the Emerald Hill Cricket Club, the Port Phillip Darts League, Petanque at St Kilda and the St Kilda Bowling Club. Catch the 96 to stop 133 (Canterbury Road) to have a go. The bar is open late, but you don't need to worry about getting home, because the 96 is part of the Night Network.
With its close proximity to Acland Street, it's no wonder St Kilda has one of the most popular beaches in Melbourne. The shore is home to all kinds of sport, whether you're a beach cricket, volleyball or frisbee enthusiast, and the water is safe for swimming and watersports. Take a walk down to St Kilda pier and breakwater and you might just spot one of the local fairy penguins (they're most active at dusk). Head down the other end of the beach and you'll eventually come to the ever-smiling face of Luna Park. You can get there on the 96, just get off at the end of the line at stop 145 (Acland St). All of the 96 trams are low floor and accessible, so those with mobility issues need not miss out on seeing these little cuties.
Best selling Time Out Offers