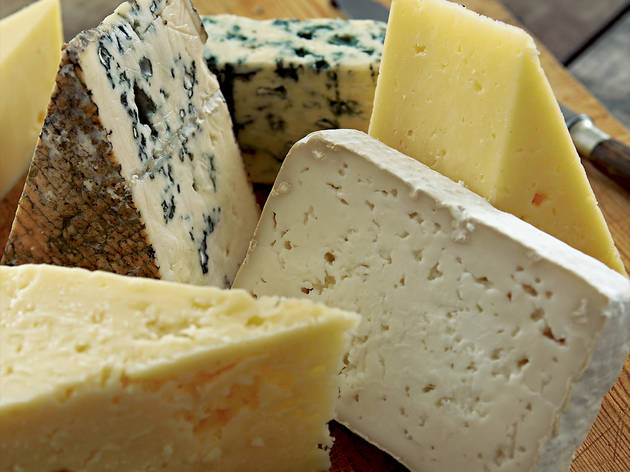 The Fromage a Trois cheese festival is back and fetta than ever
When cheese festival Fromage a Trois announced they would be taking a hiatus last year we couldn't brie-lieve it. Thankfully, these gouda slingers are back in 2018 with a one-day event celebrating the world's most delightful dairy product.
This year the festival returns to Werribee Park Mansion with lots of local cheese makers and producers on hand to make sure you stay full and happy. Attendees will be able to taste delicious artisan cheeses and complement meals with some craft cider, ale or wine.
There will also be parmesan cheese ice cream – yes, parmesan cheese ice cream – to try from Fitzroy North's Billy van Creamy.
The best part of the day is the 'build your own picnic' pavilion – it's kind of like pick 'n' mix lollies but for cheese. Rather not queue? Pre-order your plate beforehand or grab a hamper from Richmond Hill Café and Larder. There will also be super cheesy gnocchi, pizza and fondue available if you want to make a full meal out of it.
Other cheesemongers at the event will include Boosey Creek Cheese, Maker & Monger, Dolci Momenti, Frencheese, Harper & Blohm, Milk The Cow, Floridia Cheese, That's Amore, Maggie Beer, BoatShed Cheese, Tolpuddle Goats Cheese, Moondara Cheese and Meredith Dairy.
Drinks on the day can be bought from Pops Premium Popsicles, Shadowfax Wines, Blue Pyrenees, Willie Smith's Cider, Kaiju Beer, Hawkers Beer, Flying Brick Cider Co and Bright Brewery.
Tickets to Fromage a Trois are $35 and can be bought online.