Good Beer Week Gala Showcase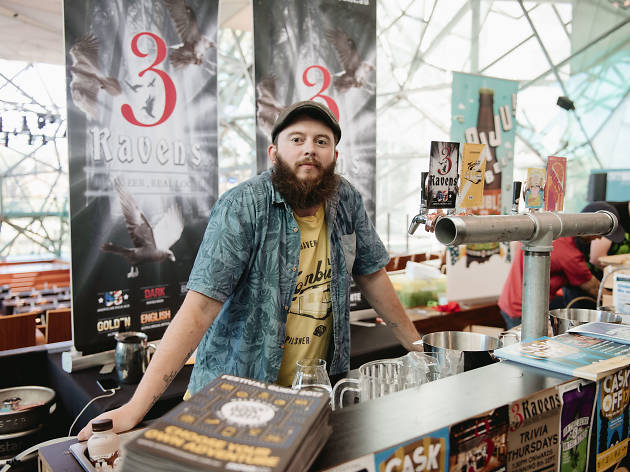 Meet some of Good Beer Week's best brewers at this sneak preview of the festival
Ahead of Good Beer Week in May, the Gala Showcase will launch this year's program by introducing some of the festival's participating breweries at the Federation Square Atrium.
During three sessions on Friday, March 15 and Saturday, March 16, about 30 Victorian and interstate breweries will be handing out samples of their wares. Participating breweries include Pirate Life, Mountain Goat, Modus Operandi, Bridge Road Brewers, Stomping Ground and BentSpoke. Overall there will be more than 100 beers on offer, so expect an interstate exploration of some of Australia's best brews.
There will be masterclasses on both days so you can expand your knowledge of all things hops and malt. There will also be food trucks and stalls on site to soak up your beverages.
Tickets include 20 taster tokens, a food voucher and a Good Beer Week-branded Rastal glass to take home.
The event serves as the official launch of the program for Good Beer Week in 2019.