Good Beer Week Gala Showcase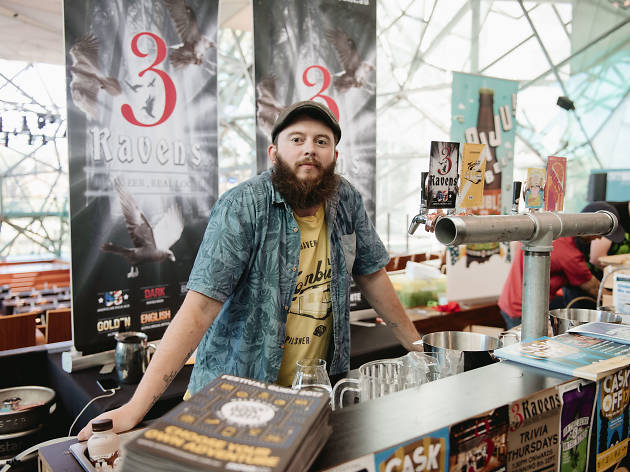 [Sponsored] Meet some of Good Beer Week's best brewers at this sneak preview of the festival
Ahead of Good Beer Week in May, the Gala Showcase will launch this year's program by introducing some of the festival's participating breweries at the Federation Square Atrium.
During two sessions on Thursday March 22 and Friday March 23, about 30 Victorian and interstate breweries will be handing out samples of their wares. Participating breweries include Pirate Life, Mornington Peninsula Brewery, Modus Operandi, Bridge Road Brewers, Stomping Ground and BentSpoke. Overall there will be more than 200 beers on offer, so expect an interstate exploration of some of Australia's best brews.
There will be masterclasses on both days so you can expand your knowledge of all things hops and malt. There will also be food trucks and stalls on site to soak up your beverages. Bluebonnet Barbecue and Sparrow's Philly Cheesesteaks will give you your meat fix, and Beer DeLuxe is doing paella, pierogis and dumplings.
The event serves as the official launch of the program for Good Beer Week in 2018, with tickets to the May festival going on sale on March 22.