Guide Dogs Victoria Pat and Chat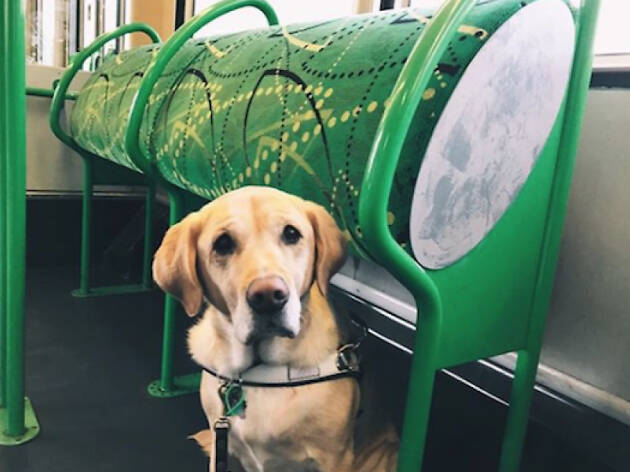 Time Out says
Have the cuddliest commute ever when adorable guide dog ambassadors hop on board Yarra Trams
Commuting isn't fun at the best if times, let alone in winter, when it goes from super cold and rainy outside to stifling hot inside your overpacked train, tram or bus. Those who find themselves on tram number 5003 (often but not always a route 19) on Tuesday, June 18 however might be in for a tail-waggingly good treat.
Guide Dogs Victoria is hosting another Pat and Chat event on board Yarra Trams, with a string of very good boys and girls in tow. The furry ambassadors will be available for cuddles and photographs with adoring fans, making it one of the few times the general public can get up close and personal with these highly trained dogs (you should never pat a working guide dog).
As well as brightening your day, the Pat and Chats hope to raise awareness of issues surrounding public transport accessibility for those with low vision or blindness, and share how commuters can assist those with guide dogs when onboard trams.
The Pat and Chats will be happening onboard tram number 5003 travelling between Queen Victoria Market and down Elizabeth Street (you can follow where the tram is via the TramTracker app). The dogs will be onboard between approximately 2pm and 4pm.
Details
Users say