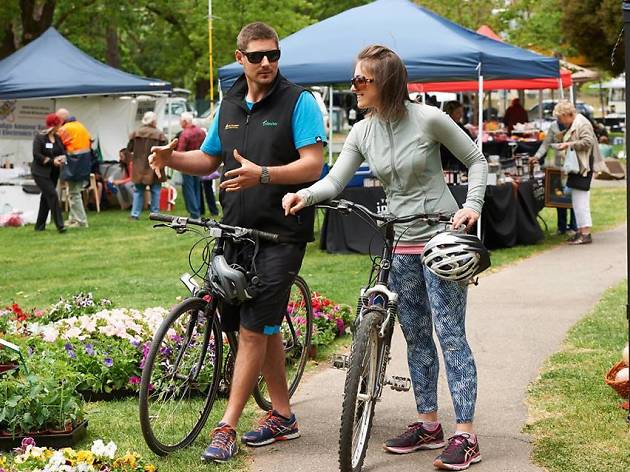 [Sponsored] Grab a bargain at Heathcote's monthly market
Head into Heathcote on the first Saturday of every month for the Heathcote Bush Market. The small township on the Northern Highway (it makes a great pit stop on the way to Bendigo) has a gold mining past but foodie future with an increasing number of producers and viticulturists setting up shop in the region. The monthly market is your chance to sample some of Heathcote's tastiest products.
In addition to edible offerings you'll also find tools, plants, cosmetics, clothing, jewellery, homewares and bric-a-brac. Held at Barrack Reserve on the town's main drag, the Heathcote Bush Market is hard to miss – just look for the blue and yellow visitor's centre sign.