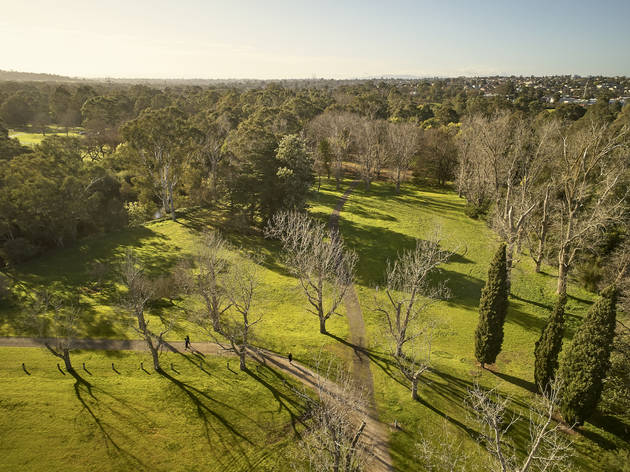 A local's guide to Heidelberg
Explore Heidelberg's top cafés, bars, restaurants and attractions with this detailed guide
The beauty of Heidelberg is no new revelation. The Heidelberg School, a 19th-century Australian art movement, made it famous as it was often the location for the Impressionist paintings by the likes of Arthur Streeton and Walter Withers. Artists might still paint 'en plein air' and use the sprawling parklands as their muse, however, these days Heidelberg is also known for its array of multicultural cafés and restaurants.
Jump to a section:
What's Heidelberg known for?
As well as playing a central role in the Heidelberg School movement, this suburb is today known for being the location of the Austin Hospital. Heidelberg is also known as being a confusing triptych of sorts with its siblings Heidelberg West and Heidelberg Heights. While these two areas are considered less popular than Heidelberg itself, they're becoming more desirable due to their proximity to the city and inner suburbs.
Why do the locals love it?
Mary Martell, a volunteer at social enterprise café the Sycamore Tree, says the "variety of cafés and great public transport links" are what make Heidelberg great. "I enjoy walking my dogs Magnus and Hugo around the area," she says. Keep an eye out for some more of Mary's recommendations throughout the article.
How do I get to Heidelberg?
Unless you want to battle the traffic on Rosanna Road and Burgundy Street, take public transport instead. Heidelberg train station is directly opposite the Austin Hospital and just off vibrant Burgundy Street. The station also has a busy bus terminal which links Heidelberg to Melbourne University and La Trobe University.
What's nearby?
The leafy affluent suburbs of Eaglemont and Ivanhoe are further south, with Preston to the west. Templestowe and its expansive Westerfolds Park are to the north-east.
Map of Heidelberg
If you only do one thing …
Okay, so technically it's actually in Bulleen, but the Heide Museum of Modern Art was named after the Heidelberg School, so it's often claimed by its more well-known suburb (no offence Bulleen). Stroll down Burgundy Street, packed with cafés and restaurants, to grab something to eat and then hop on a bus down Banksia Street to Heide.
The best things to do in Heidelberg
Explore more of Melbourne's suburbs
Support your local neighbourhood with our selection of area guides around Melbourne.