Home design that's Pitch perfect
Richmond's Pitch Architecture are coming up with design solutions that Melburnians are loving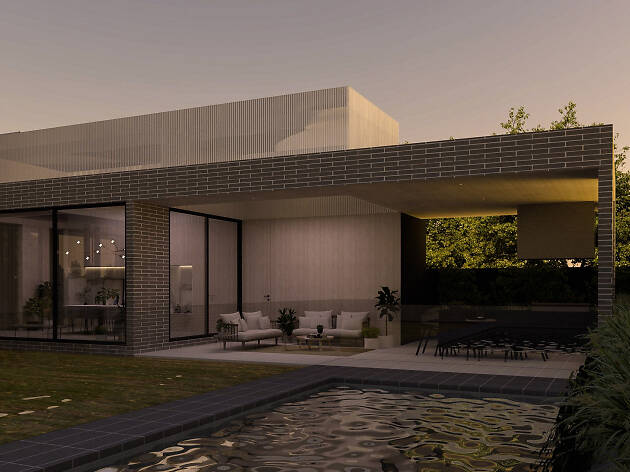 Contemporary architects Pitch have a laidback ethos that belies the polished, modern look of their work. Setting out to make architectural design more attainable, they are meeting a growing desire in the Melbourne property market for unique and well designed housing.
Co-owner-director Alex Chan started the company in 2015 with architect-designer Bo Chu, and they struck an immediate chord with a diverse range of clients. "There's a certain style to our designs, but they are never the same," Chan says. "We don't do cookie-cutter projects." Here are three of their completed residences.
Three Pitch Architecture projects
The clients, a young, growing family, asked the Pitch team to refresh the 1990s interior of their small Fitzroy terrace house. Thinking creatively, Pitch were able to add an extra bedroom and bathroom, using natural materials to emphasise the family's Scandinavian heritage. They used their in-house construction team to complete the renovation, making it a swift, streamlined process.
"The challenge is that being such a old house, every time we open the wall we have to worry about what's underneath," says Alex Chan. "There are rotten timbers, et cetera. There are a lot of things the builders back in the day did really well, but there are a lot of things they could get away with too 60 years ago."
An underused outdoor dining area was reimagined by Pitch as the central space in a client's home. They converted it into both an indoor dining room and an outdoor space. "The reason we call it the Lantern House is that the client wanted to have high ceilings and a lot of light coming through," says Alex Chan. "Because the next door neighbour was a double-storey house we needed to have the roof a lot higher to let light in." They added a translucent polycarbonate structure that sits directly on top of the roof to prevent any privacy issues. "It's like a lantern on the existing house."
This recently completed project is a large house designed to accommodate two families of different generations. Gathered around a central courtyard, the building is effectively two separate houses whose only common area is the living room, where the families can mingle.
One interesting aspect of the design is the living room ceiling, which replicates the zig-zag pitch of the building's roof rather than being flat. "So you have that high ceiling," says Chan, "and it feels a lot more spacious."